"This Boy Broke Two Of My Security Lights, Used Knife And Tore The Chair Upstairs" – Lizzy Gold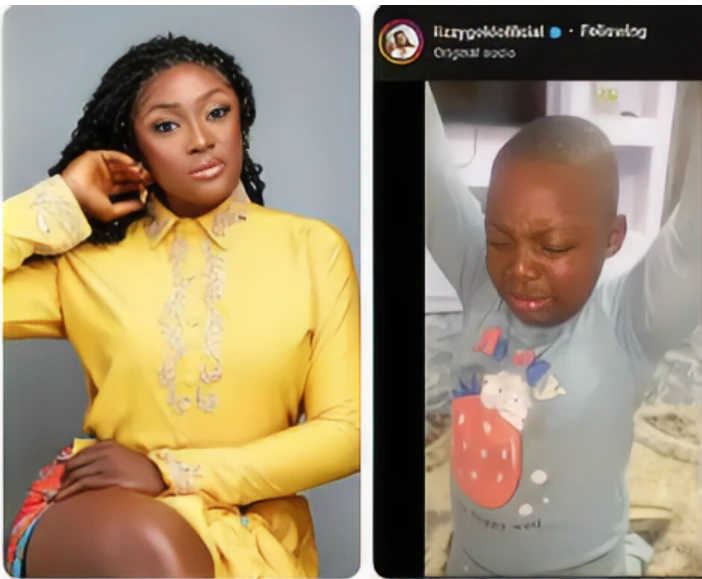 Lizzy Gold has recently taken to social media to blow her mind after her little son damaged some valuables in her house. Lizzy Gold is a Nigerian filmmaker and actress, as well as a model, brand influencer, and former beauty queen. She is well known for her work in film and television, as well as her modeling and beauty career.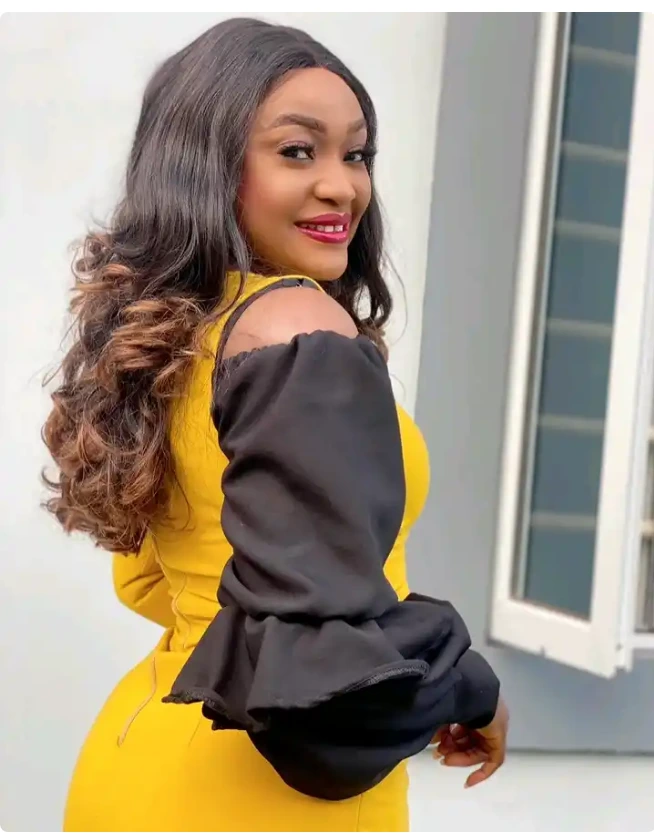 The Nollywood actress and mother of two shared a video in which she disciplined her son for his bad deeds by making him kneel with his hands up and hold a pillow. Lizzy Gold's son was seen crying when he begged his mother, who refused to hear him. He smashed her safety lights and damaged her chair with a knife. Lizzy Gold wrote in her latest post.
If you are interested in seeing the scene, kindly watch the video now.
"This boy broke two of my security lights, used a knife and tore the chair upstairs. This boy, I will deal with you today. "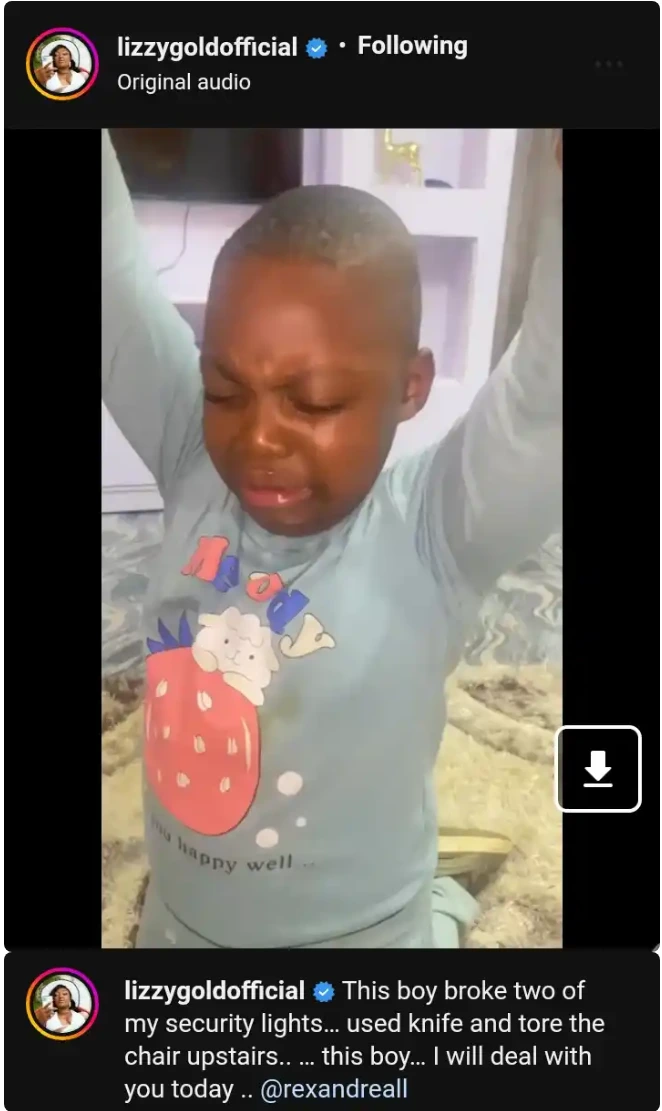 What are your thoughts about this situation?