Sheggz Stir Reactions With New Photos Of Himself On IG
Former BBNaija star, Sheggz, is looking dapper in his recent outfit and it gave him a smart and attractive look. Sheggz has a good fashion sense and whenever he flaunts his outfit, it captures the attention of his fans online.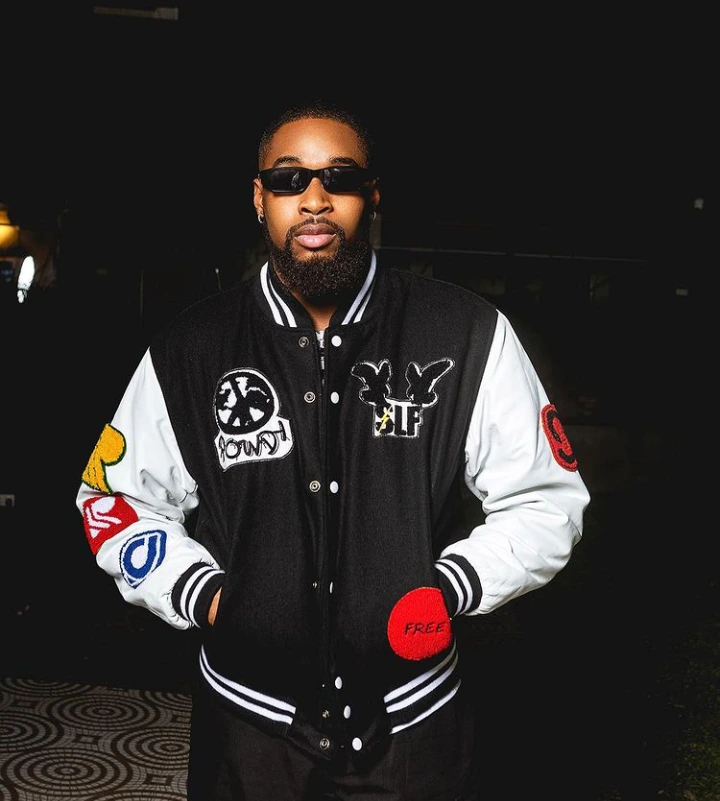 Sheggz has a unique dressing style and the color of his recent outfit brightened up his skin complexion and the color combination gave him a good combo. Sheggz's Jacket is artistic and it's designed with colorful colors and buttons. If you look at the below photo, you will observe that he wore a Polo before wearing his Jacket, that's why he was able to openly flaunt it.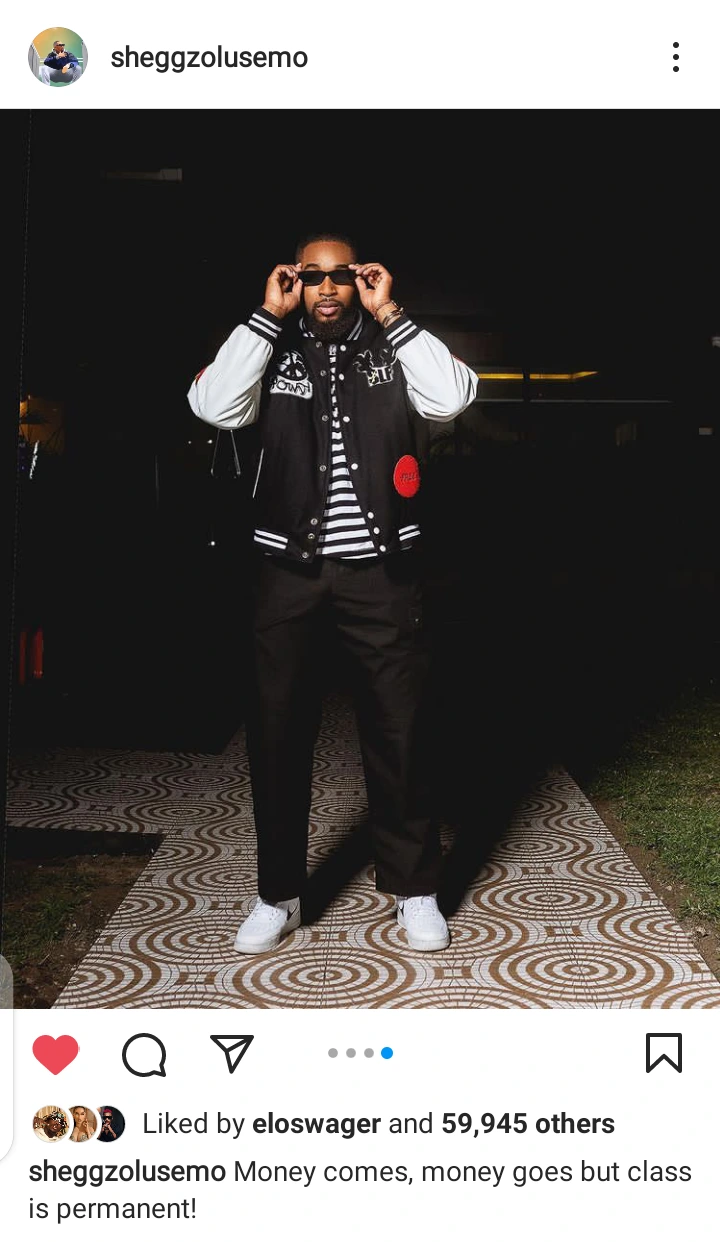 His Polo aligned with his Jacket and it enabled him to make a fashion statement. His black trouser suits his Jacket and his White sneakers enhanced the beauty of his appearance. Sheggz captioned his post saying "Money comes, money goes back but class is permanent". Some of his fans reacted to his post, check out some comments below.