Self Esteem Is Not How They See You But How You See Yourself, A Lot Of People Are Blind—Blessing CEO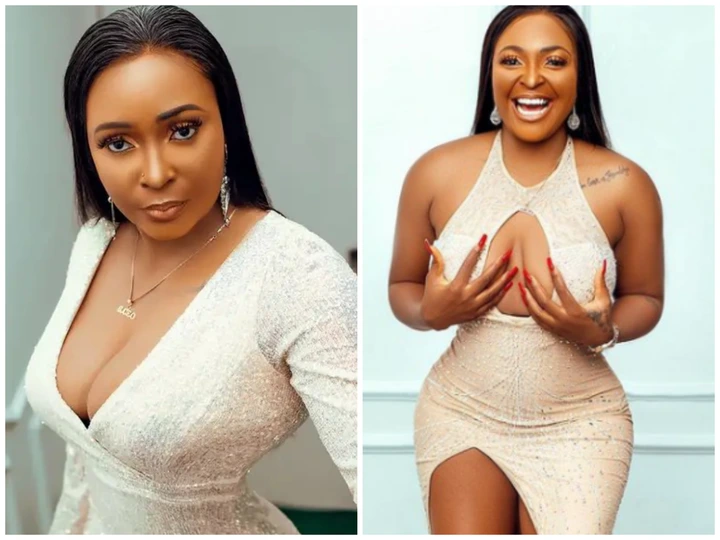 Blessing Okoro Nkiruka, often known as Blessing CEO, is a Nigerian relationship and mental health expert. The gorgeous lady recently posted images of herself to her fans to display her flawless beauty. She enjoys boasting about her appearance on social media, and by posing in an exquisite short gown, she was successful this time. Her followers' joy at seeing her post had no bounds, and they reacted right away.
This time, she arrived with nicely styled hair that accentuated her appearance. She also wore a sleeveless short gown that provided her an outstanding appearance and showed off her ability to wear heels with ease while accessorizing them like a genuine stylish woman.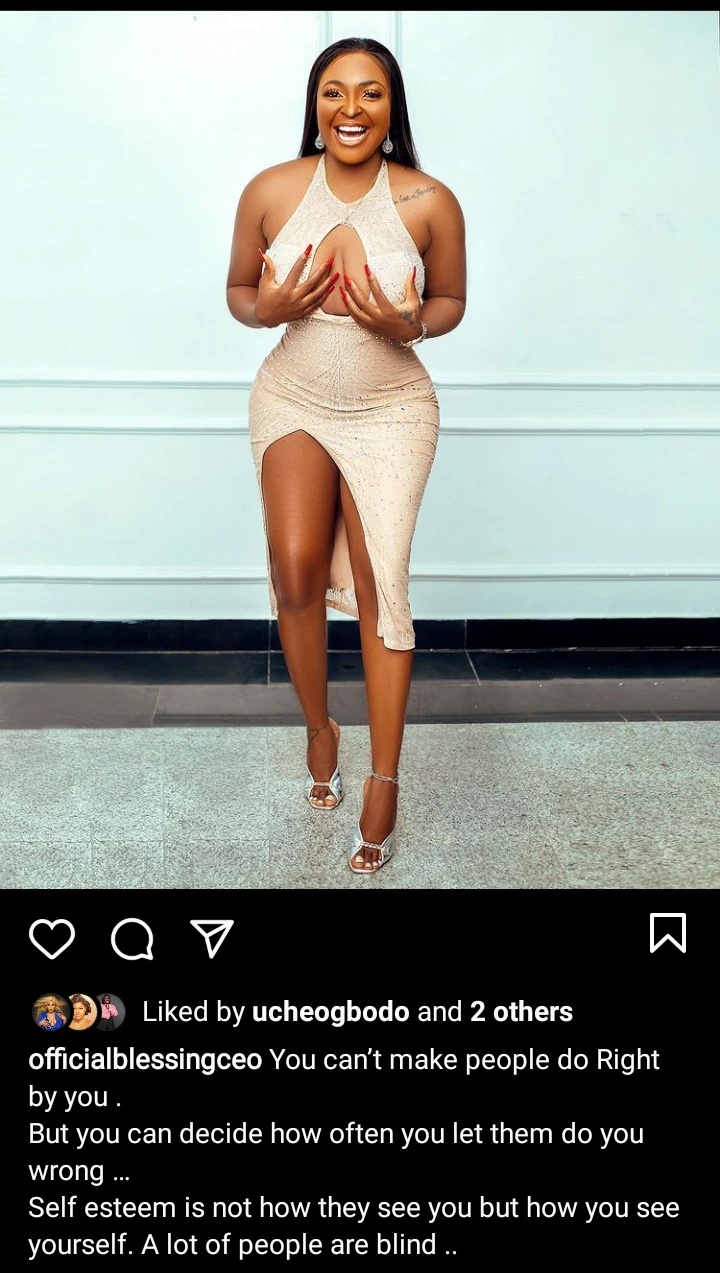 She captioned her photo "You can't make people do right by you. But you can decide how often you let them do you wrong… Self esteem is not how they see you but how you see yourself. A lot of people are blind.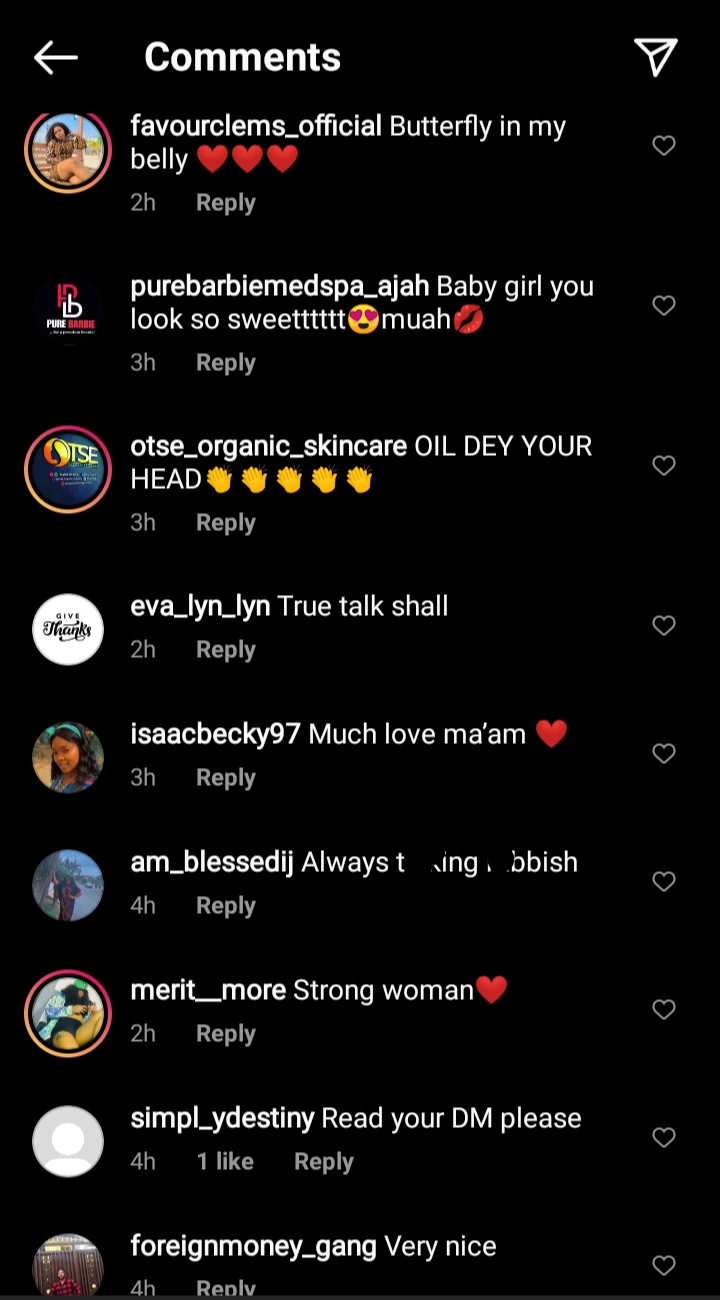 After Blessing CEO posted the images on her verified Instagram page, her followers, and other internet users rushed to the comment section to voice their opinions.
According to comments and responses, her fans were impressed with both her appearance and caption. Many people said she looks so sweet and lovable, and those who commented on her caption said "True talk" and called her a strong woman.