Reactions as Teni shares a throwback photo of herself alongside Fomer Lagos State Governor Buba
A few moments ago, popular Nigerian singer and songwriter, Teniola Apata, better known by her stage name, Teni Makanaki, posted a photo of herself on social media with the former governor of the state of Lagos, Mohammed Buba Marwa.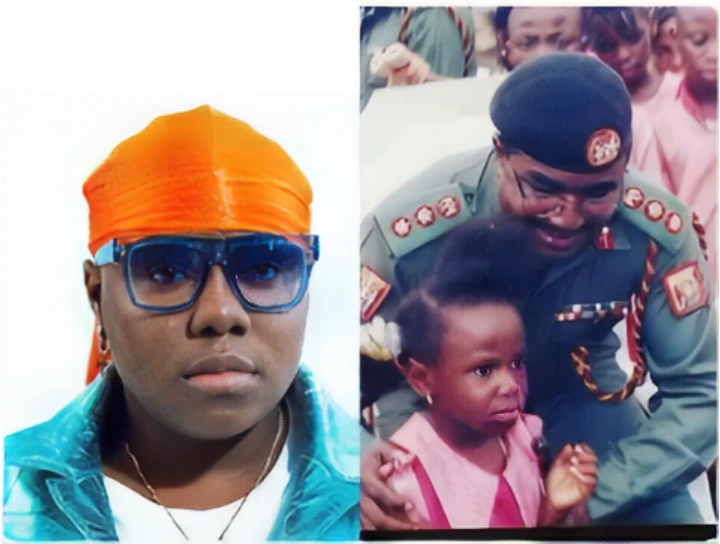 Below is a throwback photo of Teni and the former governor of Lagos State, Mohammed Buba Marwa.
The "Case crooner" shared a great picture on their Instagram page today. A number of people commented on the picture, expressing their enthusiasm and admiration for the singer. Teni stands beside Buba in the picture, and it's incredible how close they are. Teni is a well-known Nigerian singer and has been making a name for herself for some years now.
Below you will find a screenshot of some of the reactions of the public at large.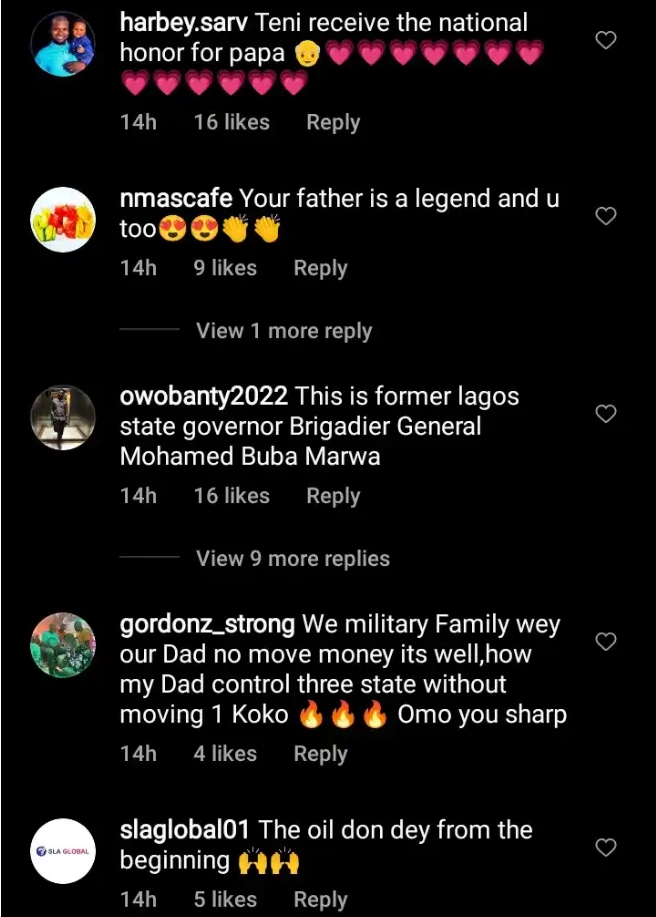 What are your thoughts about the throwback photo shared by Ten? Do she and the former governor of Lagos State, Buba, have any connections?