Prince Olumuyiwa Reacts To The Photo Of A Police Woman Helping Her Principal Carry Her Handbag
In a picture that was shared on social media recently, an unidentified policewoman
could be seen helping her principal to carry her handbag.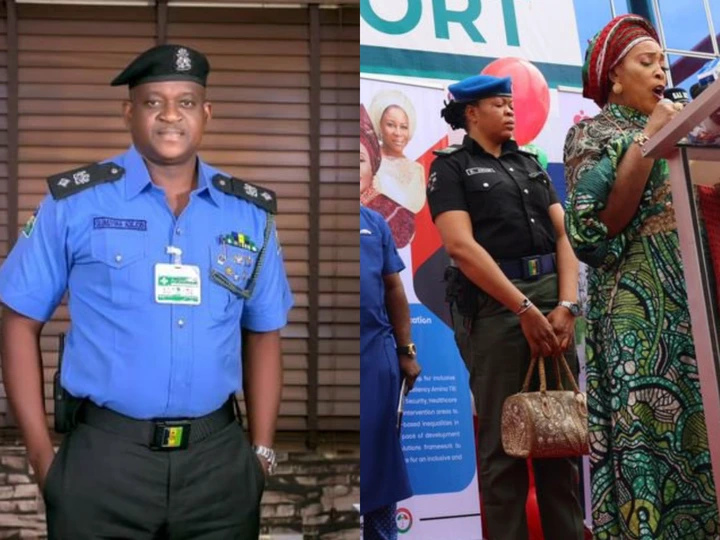 The picture has raised a lot of reactions on social media and has drawn the attention of the Public
Relations officer at the Federal Police Headquarters in Abuja, Prince Olumuyiwa Adejobi.
While reacting to the picture on his Official Twitter page, the Police officer said that the action is
not acceptable in the Police force and that the Police has commenced the necessary actions on the case.
The Police officer said that they are going to fish the Police woman out and get across to her Principal on the issue.
In his words on Twitter, Prince Olumuyiwa Adejobi tweeted; "This is not acceptable. We have commenced
necessary action on this. We will fish her out and get across to the principal."
"The AIG Special Protection Unit has been contacted to assist us get the woman police. Gradually,
we will sanitise the system."
"How can an orderly be carrying bag for her madam, i am sure the madam will have a PA,
and that is the PAs job, its an absurdity and this is condemned in its totality."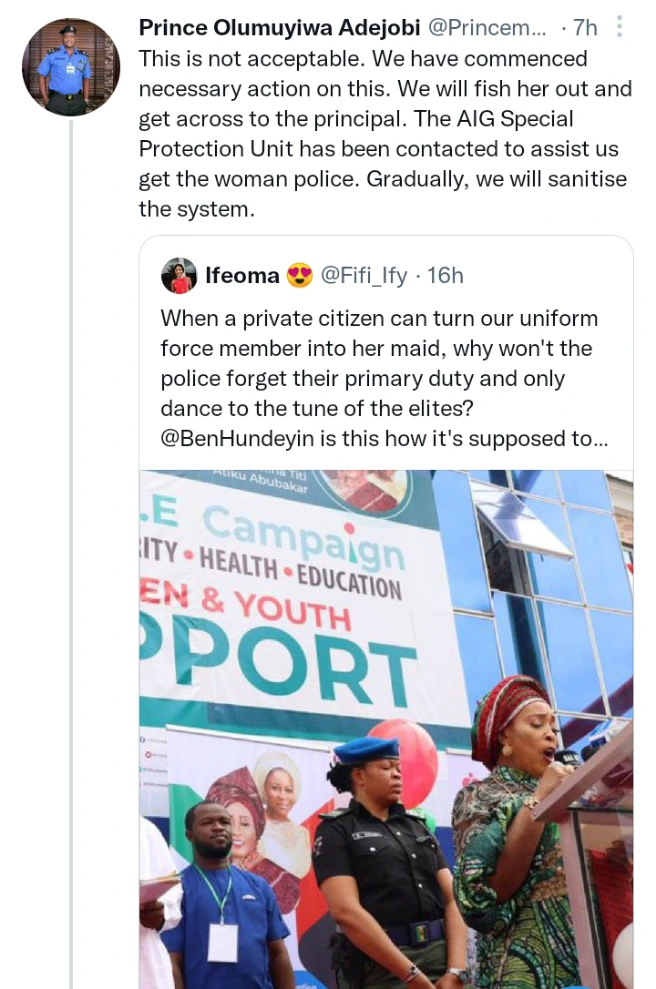 What is your take on this issue? Kindly let us know in the section below.