Photos Of The Luxurious Car Amarachi's Husband Bought For Her After She Gave Birth To Their Son
Some days ago, budding Nigerian actress, Amarachi Gidimbah, took to social media to break the news of the arrival of her baby boy. The actress also took time to narrate how God was merciful to her during her child labour.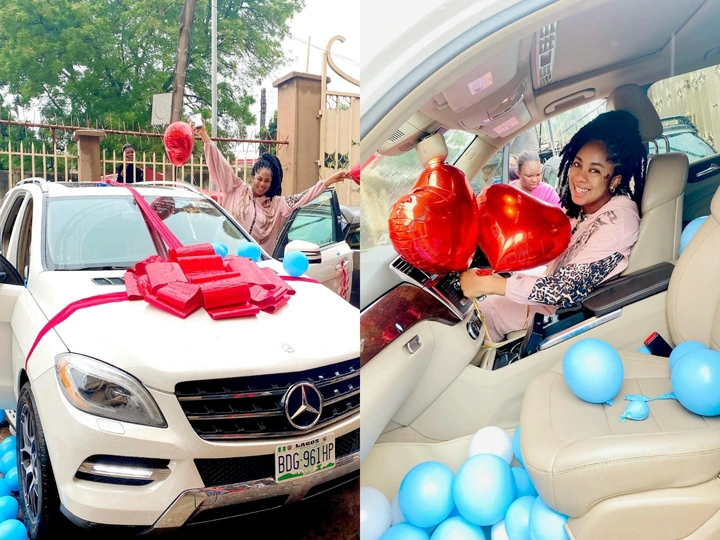 The actress recounted how she was almost crushed to death by her own car on the day she went into child labour.
Following these series of events in her life, the actress has recently taken to social media to reveal the new gift she got from her husband after she was delivered of their baby boy.
The actress took to her official Instagram page on Monday, 17th of October 2022 to share photos of the luxurious car her husband got for her as a "push gift".
Alongside the photos, the actress added a caption where she appreciates God for being wonderful to her. She also prayed to God to keep protecting her husband for her.
In her words, she said;
"What more can I ask for, Jehovah you have been too good to me, Thank You for everything and pls keep protecting and blessing my husband, Amen."
Check out photos of the car shared by the actress on social media below.