"People Ask Me How I Appear To Have a Happy Life All The Time" – Jamima Osunde
Nollywood actress, Jemima Osunde who is one of the most lively actresses in the industry has answered a question people normally ask her.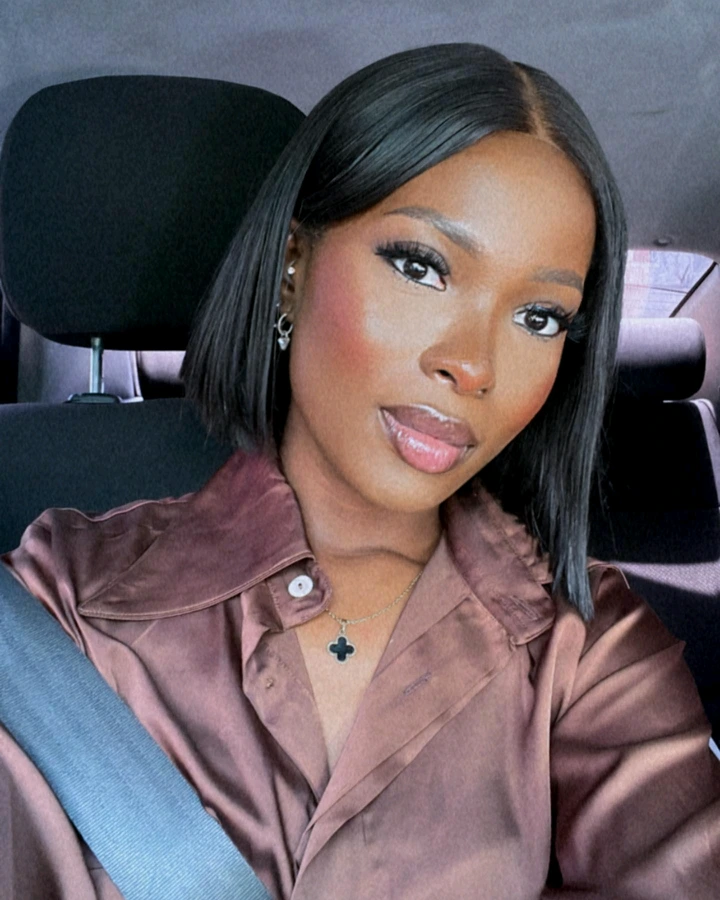 Going on Instagram on Monday morning, she said, "People ask me how I appear to have a happy life all the time". They ask her if she doesn't also go through terrible times.
Jemima explained that she does have bad times too and some of which she does reveal on social media. She gave an example of how she was sick last year.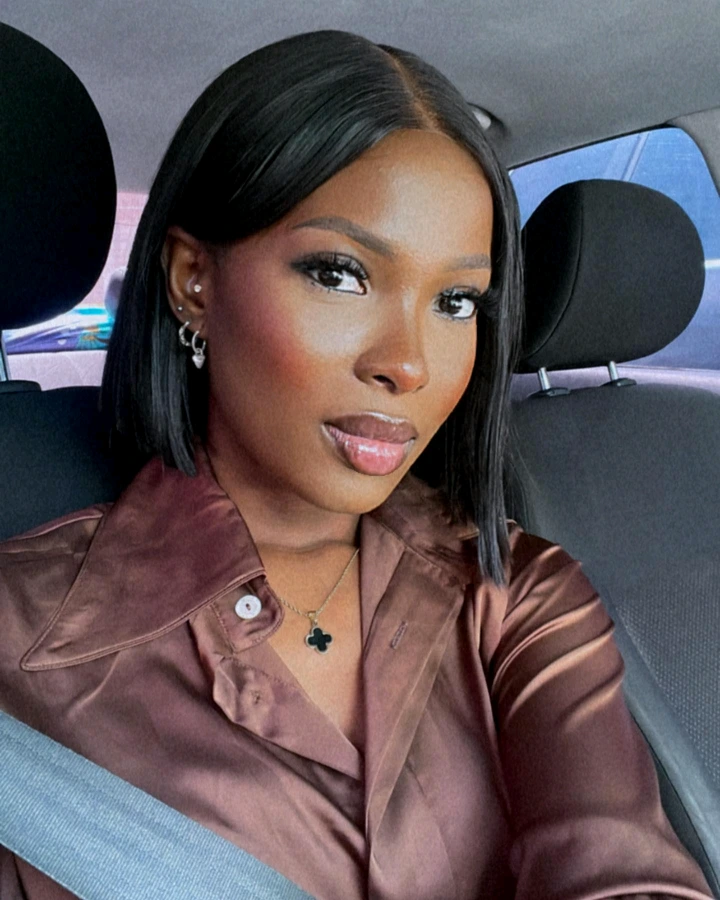 She has decided to be happy at all times no matter what she is in. Going through issues in life or circumstances that are unfavorable does not strip her of her happiness. She explained that sometimes she goes off social media for a while whenever she goes through that situation and perhaps it's affecting her.
You can read the full statement here: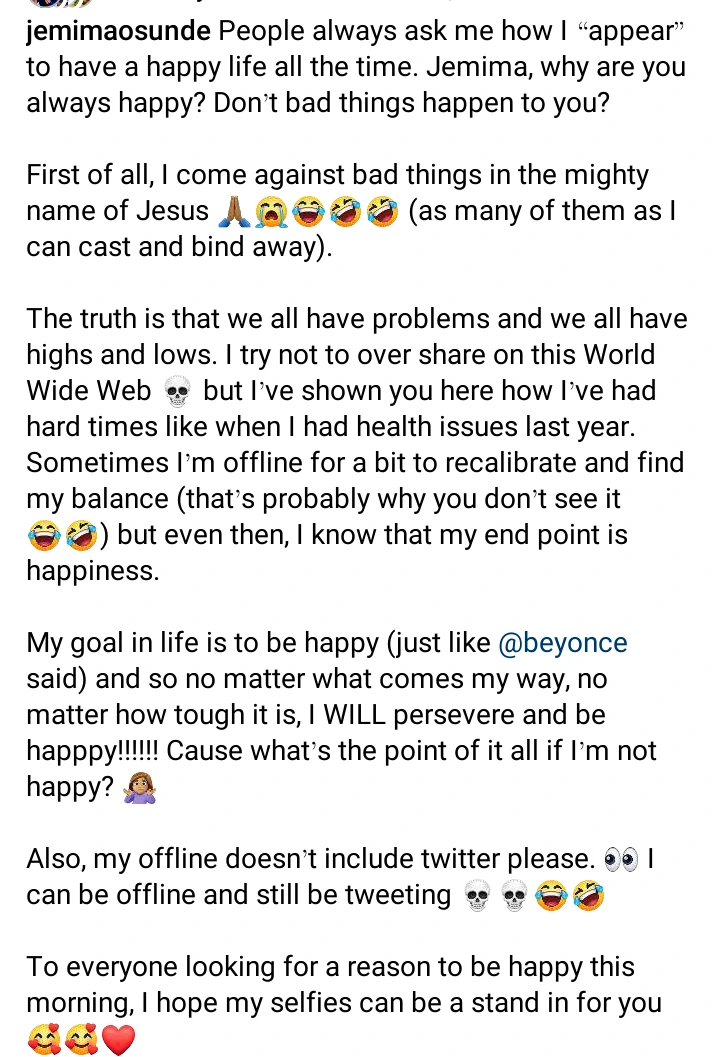 Jemima is one of the happiest celebrities in Nigeria. She is always seen smiling for the camera and had this liveliness on and off stage.