Nollywood Actor, Ugezu Jideofor Reacts to the Flood Situation in Anambra State (Photos).
Nollywood veteran actor, Ugezu Jideofor, has taken to social media to apportion blame
on the federal and state governments, following reports of the flood incident that
has ravaged several communities in Anambra State.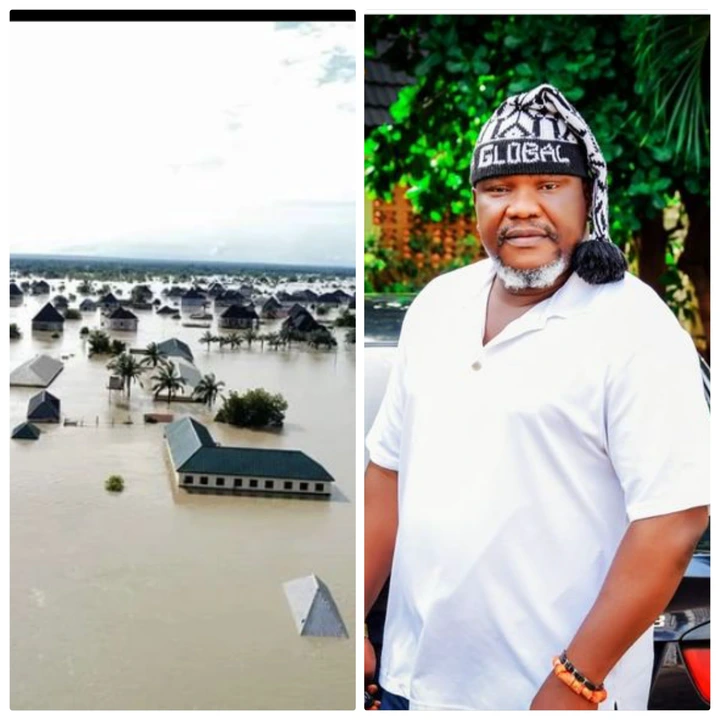 Recall that at least 16 communities along the Omambala River in Anambra State were earlier on,
toured by the joint assessment team of the State Emergency Management Agency (SEMA) and
the National Emergency Management Agency (NEMA), as pictures and videos of
the communities and houses submerged by the flood were shared on social media platforms.
According to Channels TV, the most affected area in the state was Anambra West Local Government Area, where several houses, schools and farmland were submerged due to the rise in water level resulting from a recent rainfall, and the opening of the Lagdo Dam in Cameroon.
And so, following such unfortunate incident in the state, Nigerian filmmaker, Ugezu Jideofor, took to his official Instagram page to state that the negligence of the governments is partially responsible for the flood in the state, adding that he will speak on the issue when the flood has receded and sacked house owners have regained their houses.
Here is Ugezu Jideofor's post below;