Nigerian Singer, Mohbad Imole Hospitalized After He Was Manhandled For Wanting To Change His Manager
Nigerian talented fast rising motivational singer, Mohbad Imole who is under Marlian Music
records has cried out to the general public over what he experienced at a Marlian house.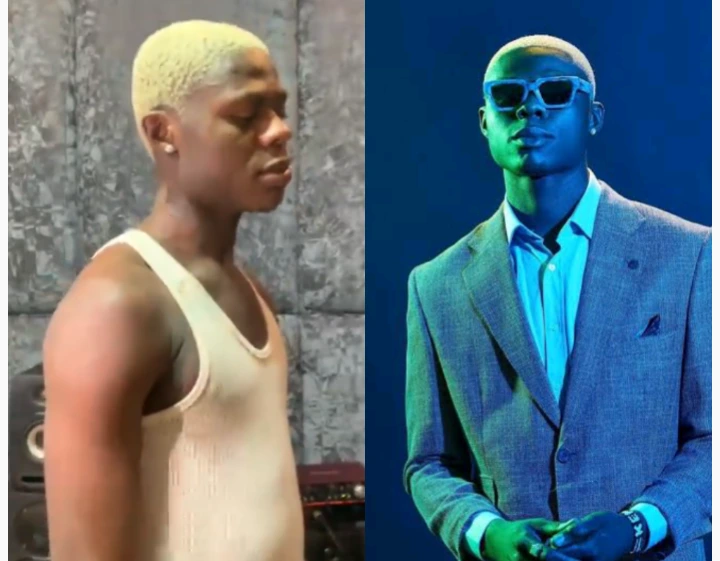 According to his tweet, the talented Nigerian singer was assaulted at a Marlian house after
it became obvious that he wants to change his manager.
While sharing the video on his Twitter handle, he called on the whole world to come to his rescue
as he is dying silently.
According to him, he was physically assaulted because he wants to change his manager who
he said is a brother to those who attacked him.
He also disclosed that he is currently hospitalized for a CT scan for head impact and X-ray
scan for chest as a result of the assault he experienced.
He also made it clear that he wasn't on the influence of hard drugs when the incident took place,
as that is what they usually say to get away with such unacceptable actions.
He however noted that what his manager said in his recent live video were all lies. According to him,
this is not the first time such incident is occurring. He also added that one of the videos was made
out to look like he was overreacting or under the influence of hard drugs. He reiterated that his
life is currently being severely threatened.
The videos he shared on Twitter shows his injured back bleeding severely. However, the videos
cannot be shared herein because of its nature, but it is accessible on his Twitter handle.