Ned Nwoko's Wife, Regina Daniels Stir Reactions With New Photos Of Herself On Instagram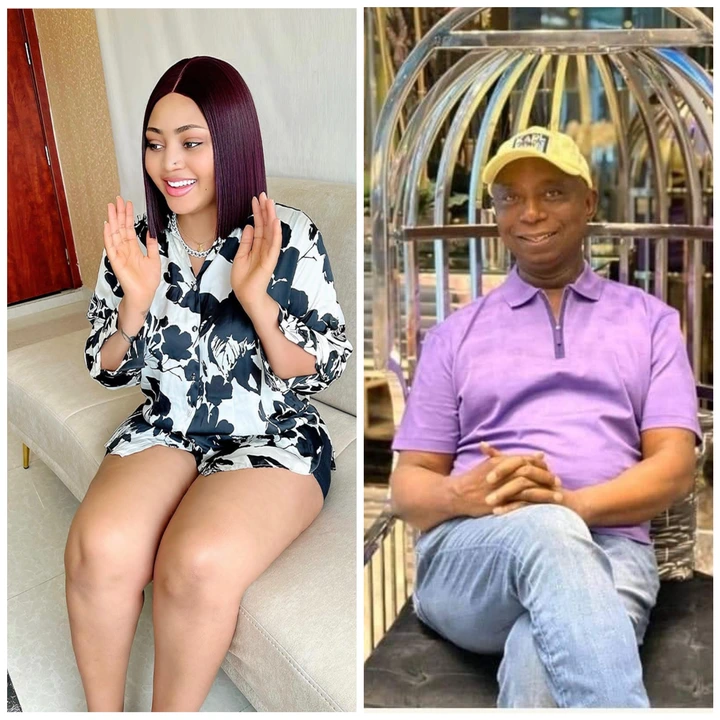 One of the most sought-after Nollywood actresses, Regina Daniels, has used her new post
to describe herself as a thick and pretty lady. She backed up her statement with photos of
herself in different postures. She is someone who loves to showcase her beauty on social media
in different outfits, and she has done it again as she appeared in a lovely outfit. Her followers
who saw the post, including her movie colleagues, could not help but react as they made their
feelings known on her page.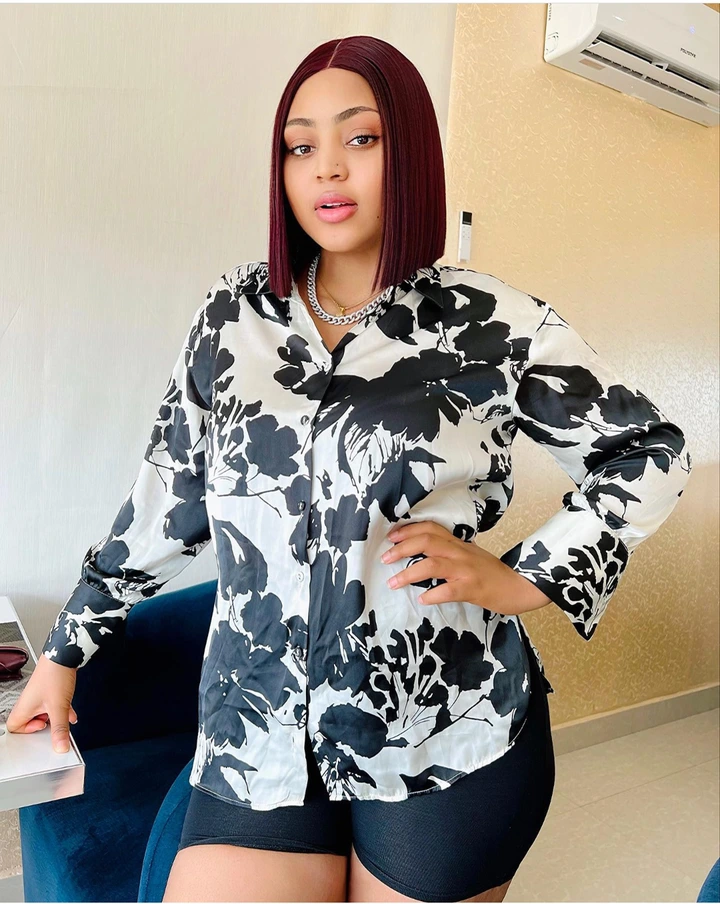 This time, she showed up in a beautiful hairdo that looked gorgeous on her. She applied neatly
done make-up to her face that matched her skin color. She appeared in a nice-looking
T-shirt outfit and a short that enhanced her beauty.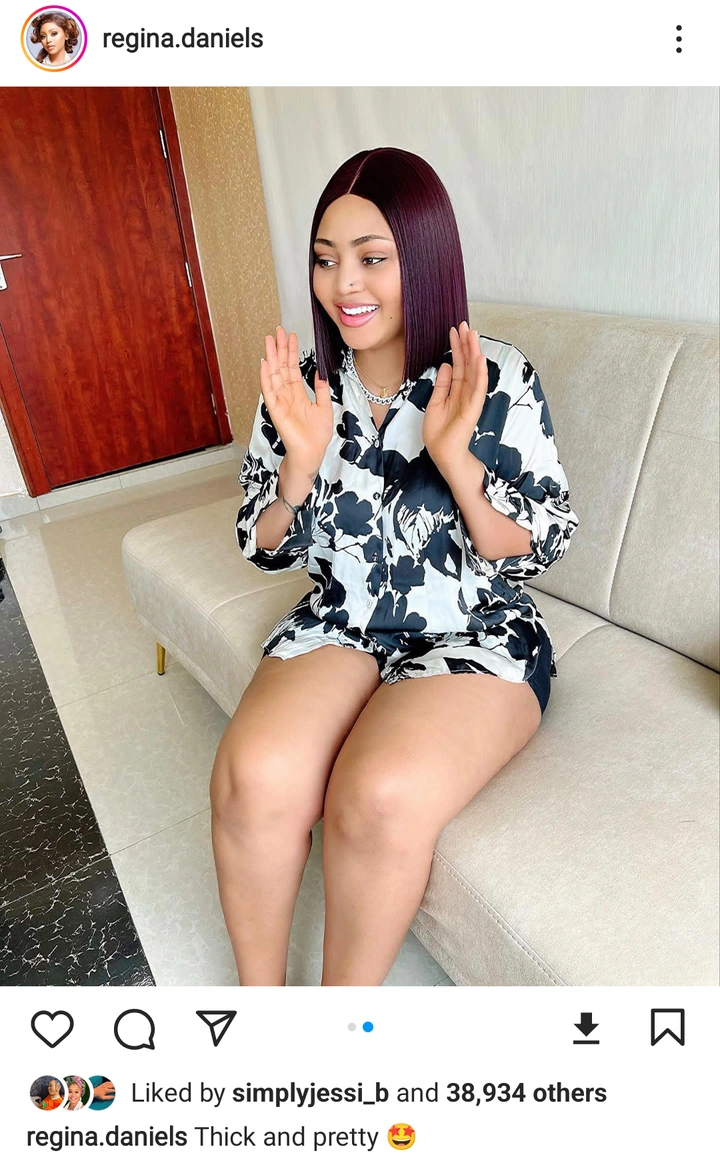 She captioned her post by saying, "Thick and pretty." This caption alongside her pictures drew the attention of her fans and colleagues as they reacted quickly to them.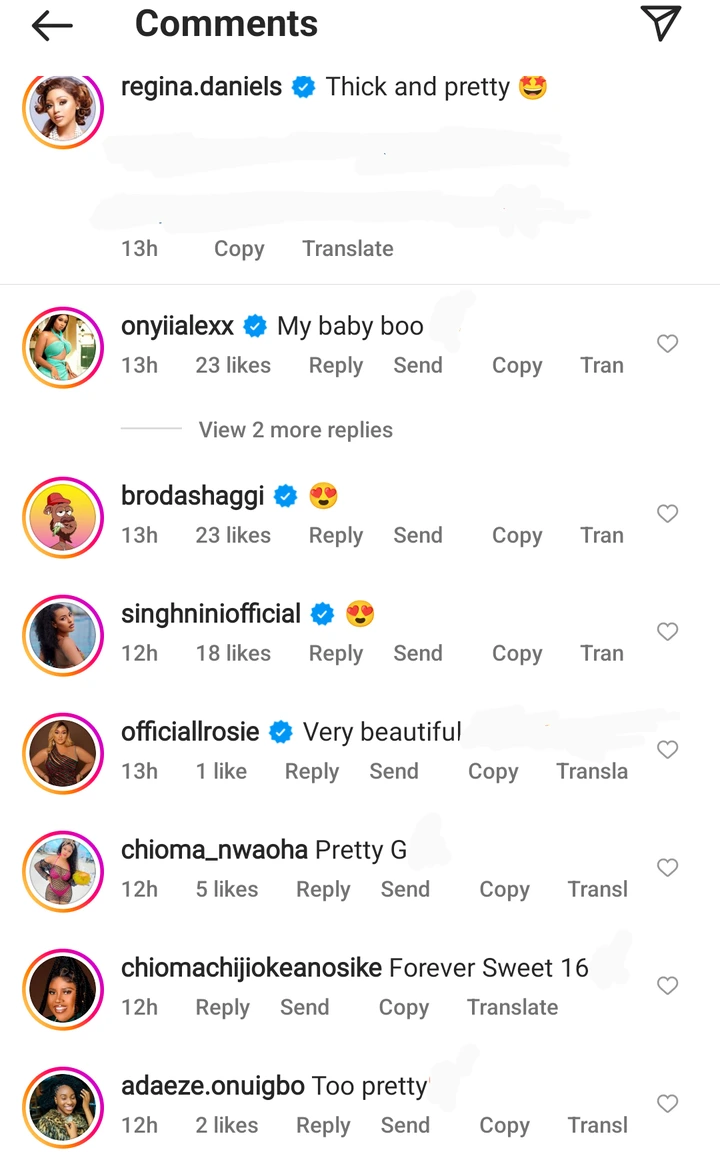 Nollywood actress Adaeze Onuigbo reacted after seeing the post by saying, "Too pretty," while actress Chioma Chijioke also reacted by saying, "Forever sweet 16." These lovely reactions show that her colleagues appreciate her new post with their positive remarks.