ENTERTAINMENT
Kemi Akindoju reacts after a policeman disguised himself to know if he will be harassed or assaulted
Kemi Akindoju reacts after a policeman disguised himself to know if he will be harassed or assaulted
Yesterday. the Nigerian Police Force Public Relations Officer Lagos Command, SP Benjamin
Hundeyin shared a tweet where he conducted a social experiment on how some officers
relate to road users at night. According to his story, Benjamin Hundeyin said he went out
late on Thursday night with his personal car and he was on mufti
hiding every of his identity as a police officer.
In his tweet, Benjamin said he had two different encounters with officers while he
was driving and among the two, none of the police officers he met harassed or assaulted
him in any way. He shared this on his timeline yesterday and so many popular
personalities have reacted to it. A few minutes ago, a popular actress and influencer,
Kemi Lala Akindoju took to her verified Twitter page to react to HUndeyin's tweet.
In her reaction, she said 'Please carry out this experiment again with dreadlocks or
a hairstyle considered "wild". Have other guys with you in the car.
Throw in a tattoo and ensure you're driving an SUV or a car with factory
fitted tints (only at the back). We will wait for your feedback sir."
Kemi Lala Akindoju in her tweet tells Benjamin Hundeyin to be a bit weird in her
dressing and see if he will have the same experience and encounter with the police.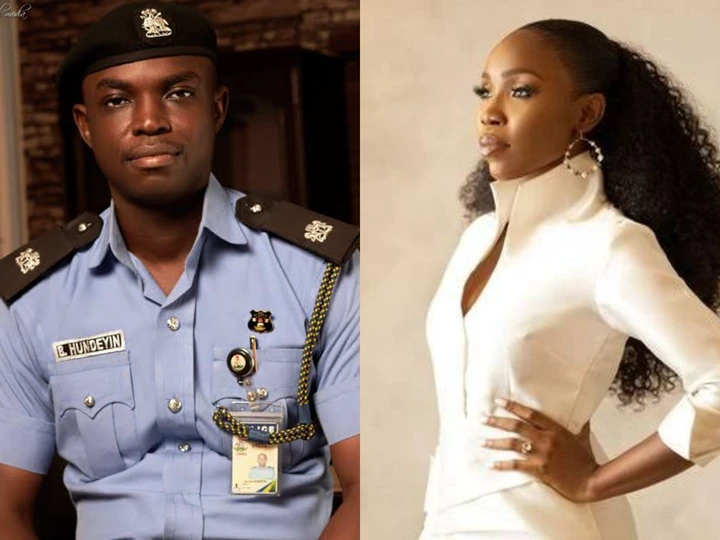 What do you think about this?
Do you find naijasetmp3 useful? Click here to give us five stars rating!
---
No one has commented yet. Be the first!
You must be logged in to post a comment.