I'm Scared of Looking At The Mirror Because Of How I Turned to Another Thing- Violet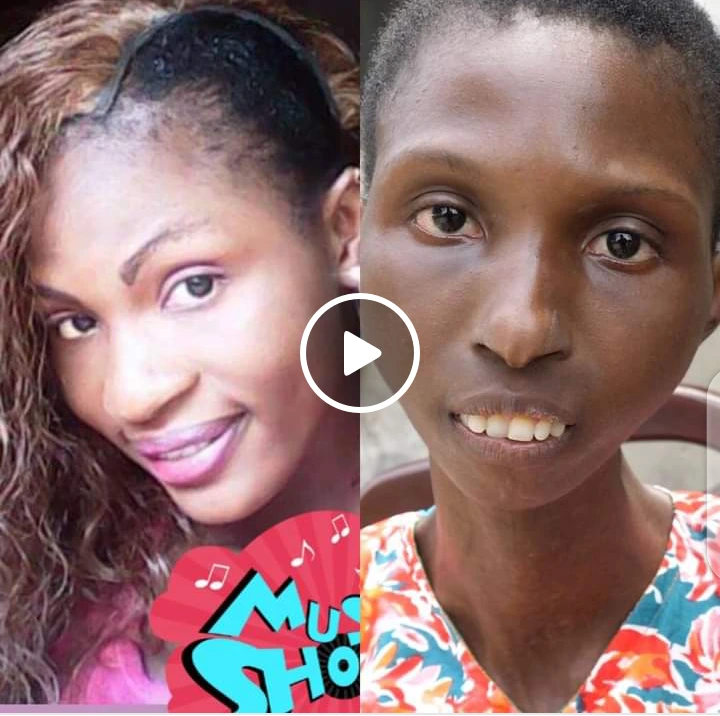 Miss Violet, who was born without any deformity made this statement during an Interview with BBC Pidgin.
It was gathered that the sudden changed of her life began when she was diagnosed with a severe disease and then discovered it has no cure.
The 27 year old, Violet is suffering from one rare health condition which the doctors to call Sclerodema.
According to a report, Sclerodema is a type of illness which is also known as known systemic sclerosis.
Its a group of rare diseases that involved the hardening and tightening of their skin, It usually affect more women than men.
The young lady has just finish her National Diploma in delta state and she was think of where to do her intership.
Violent first noticed one dark spot on her back,then her hands begin to dark and they all changed to black at the same time.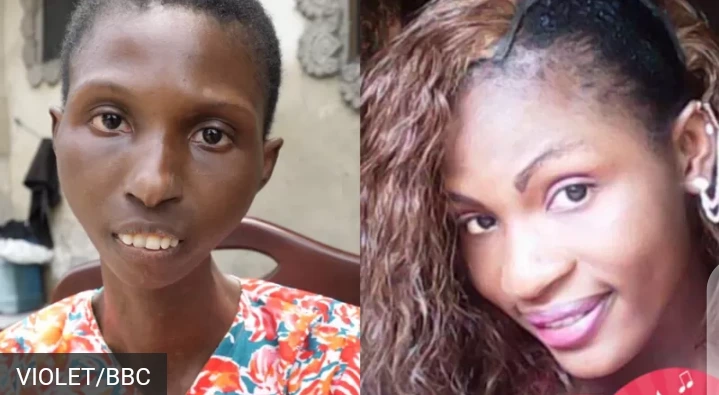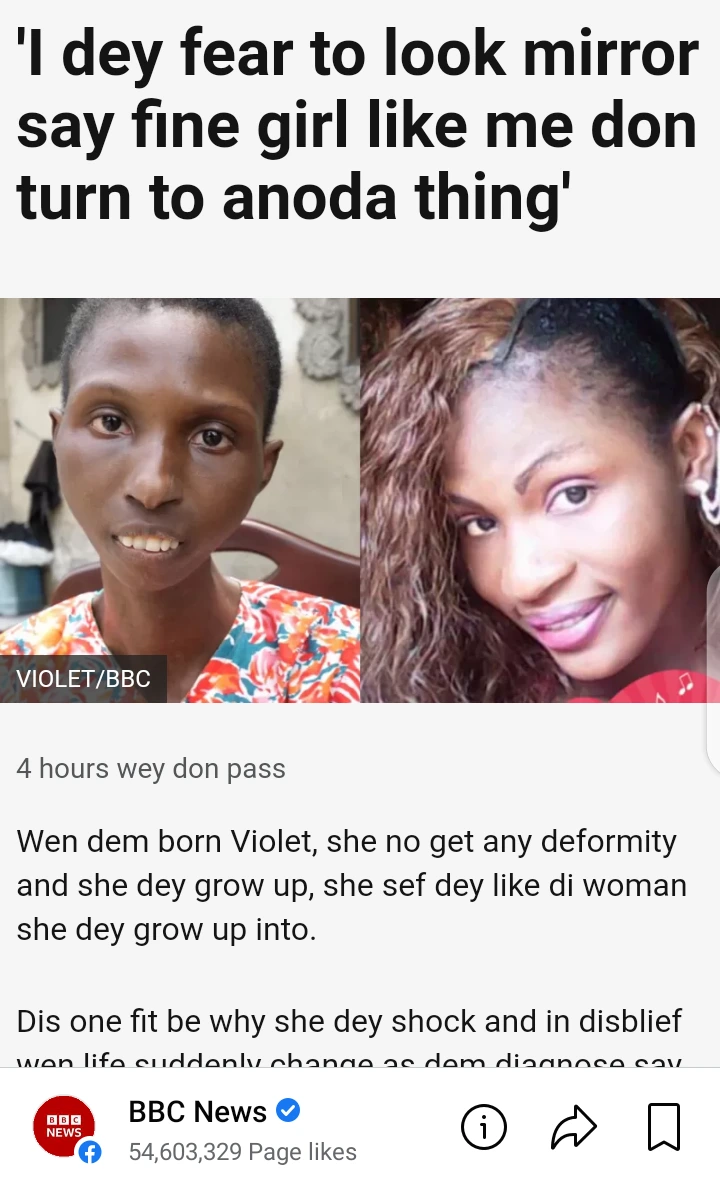 Source: This story was published on the verified facebook account of BBC News.