Earlier today, physically challenged Nollywood actor, Jigan Babaoja vowed to celebrate many years of living with a disability. The actor, In a series of tweets, revealed how people who are physically challenged like him don't like to associate with him because he is better than them.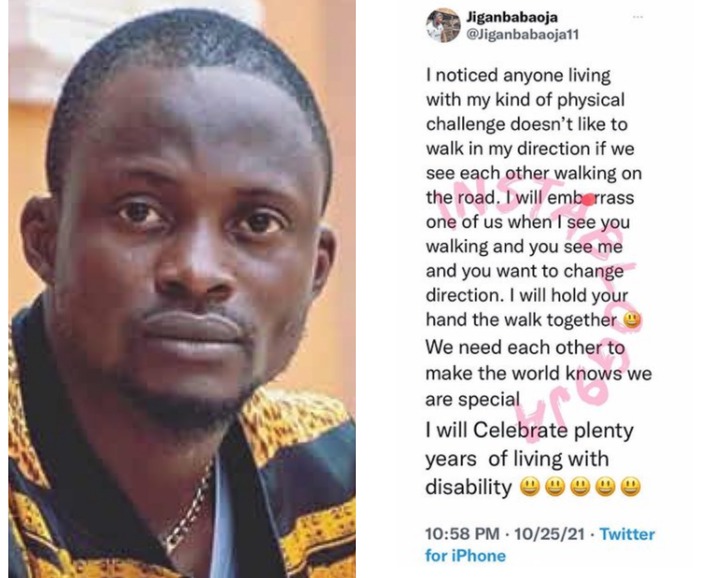 According to him, whenever he comes across one of them on the road, they'll change direction to avoid coming in contact with him. He also stressed the fact that people like him need each other to make the world know they are special, as he is not ashamed of who he is.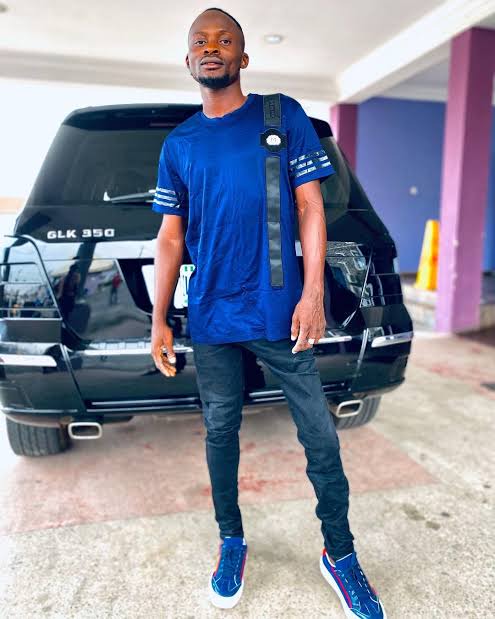 However, not everyone knows that the actor once rejected an all-expense-paid corrective surgery on his leg.
The actor in an interview with PUNCH NEWSPAPER some years ago disclosed that someone once offered him an all-expense-paid medical trip outside the country for surgery so that I would be able to walk properly, but he refused because he was not interested.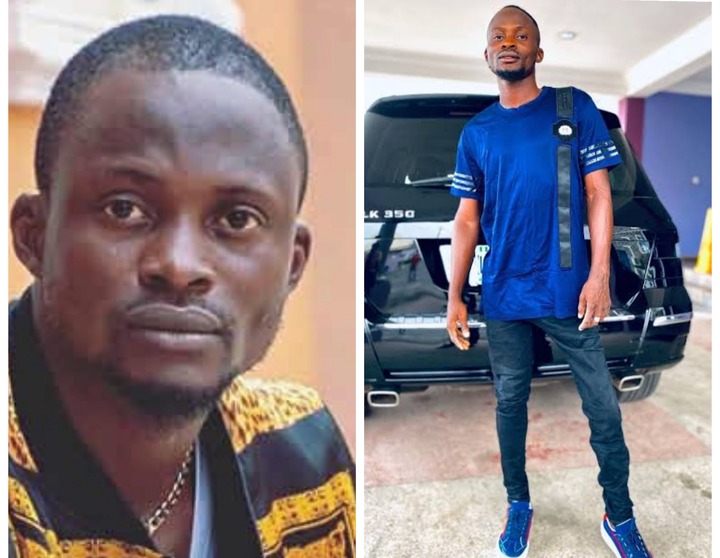 According to him, he likes the way he is because his disability paved way for him in the entertainment industry. He also claimed that if he had been a 'complete' person, he might not have achieved a lot in the entertainment industry.
What are your thoughts on this?