Harrysong arrested in Lagos over Soso Soberekon's N500m defamation suit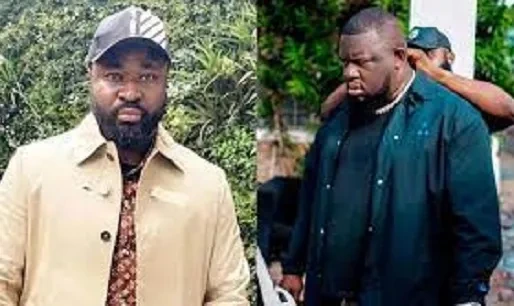 The Nigerian Police Force detained musician Harry Okiri, also known as Harrysong, on Tuesday
morning in Lagos State.
When Vanguard called the police public relations officer (PPRO), SP Benjamin Hundeyin
of the Lagos State Police Command, he confirmed the event.
According to the PPRO, the arrest was related to a petition that the music executive
Soso Soberekon had made against the artist.
Recall Earlier, Vanguard had reported that Harrysong had identified Soberekon as his assailant and antagonist at a talk program (Harrysong).
In response to the claims, Soberekon, via his attorneys, submitted Harrysong a defamation notice in which he asked that Harrysong remove the comments, apologize, and pay N500,000,000 in damages.
"Request For Immediate Retraction, An Apology, And Payment Of Damages In The Sum Of N500,000,000.00 (Five Hundred Million Naira) Only For The Libelous Publication Made Of And Concerning The Person Of Mr. Soso Soberekon On All Social Media Platforms," was the title of the notice.
The letter said, in part, "It is our client's additional briefing which we sincerely believed that on October 3, 2022, he began receiving weird calls and messages from his friends, family, and coworkers about how you falsely accused him of trying to kill you on all social media platforms.
Source: Vanguard