Give Yourself As Many Chances As You Give That Guy That Slaps You- Nazo Ekezie Advises Women
The death of IVD's wife, Bimbo has stirred different reactions on the Internet as celebrities weigh in, giving their 2 cents(opinion).
Popular actress and movie producer, Nazo Ekezie took to her official social media handle to advise women as she shares an adorable video of herself.
She said women should give themselves as many chances as they give the guy that slaps them every 3 market days.
Her caption reads, "Give yourself as many chances as you give that guy that slaps you every 3 market days".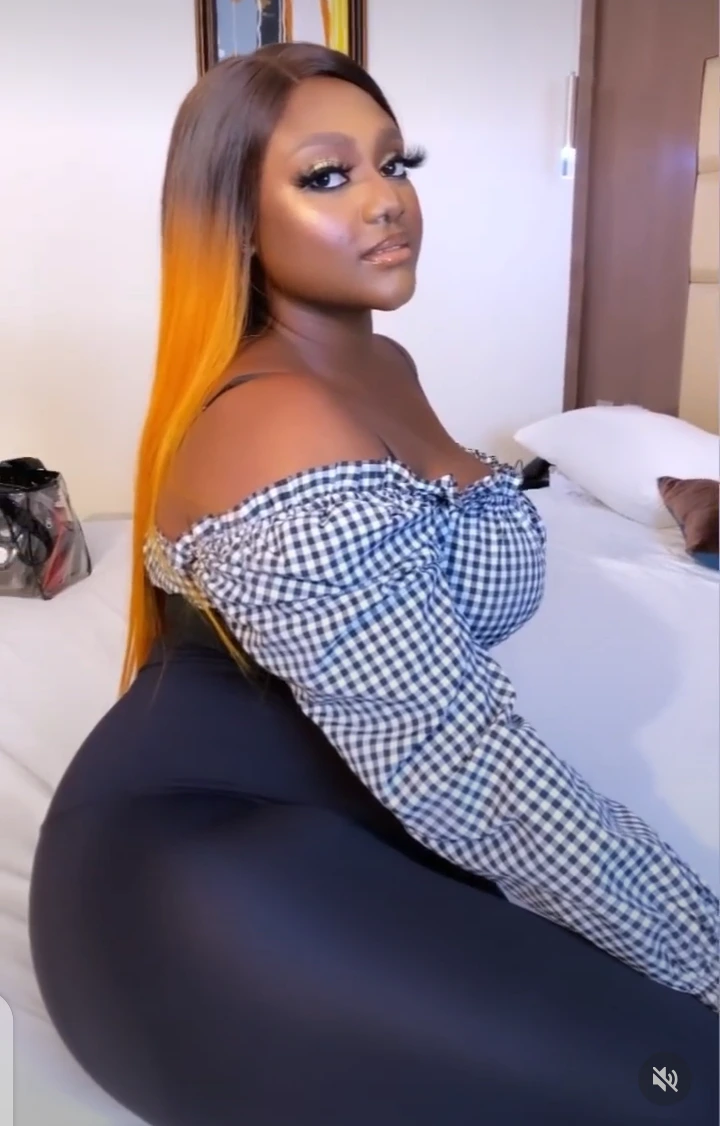 Many women have died in marriage due to domestic violence. Men have also been on the receiving end of domestic violence and it takes a lot of boldness and determination to be able to step out and move from an abusive relationship.
In all, the law of life surpasses every other thing. Life is worth living and is not good to cut one's life short due to intimidation and oppression from one's abusive partner.
May God help us all.