Chop Boli Was Not The Target; He Was Only Caught Up In The Wrong Place-Source
A friend of the musician who was killed at his residence in 62 Crescent, Gwarimpa, Abuja on
the 26th of September has shed more light on the incident. According to him, Anpe Pankyes,
better known as Chop Boli, was not the target; he was only caught up in the wrong place.
According to a report by Linda Ikeji blog, the killers were allowed access to the compound
by the security guards because the producer has a mini studio in his living room
and it was "usual" for people to come in.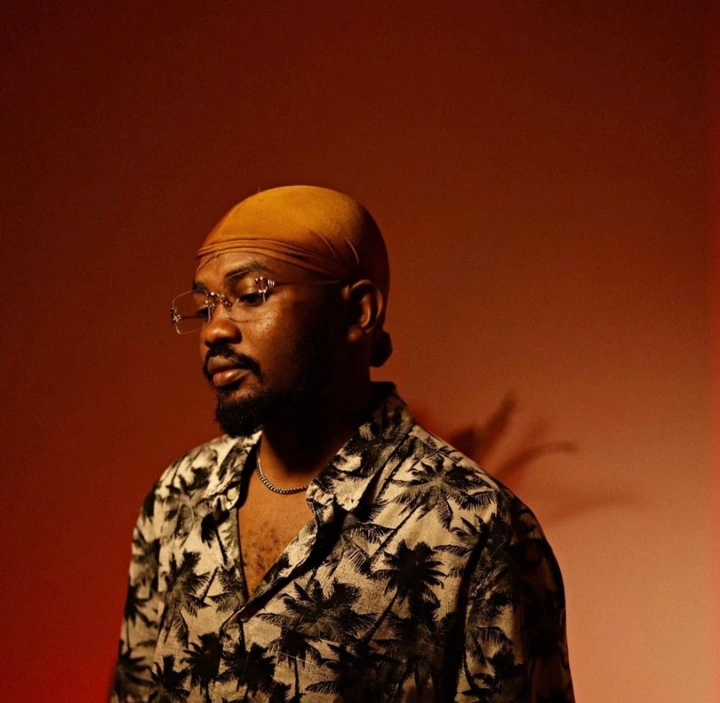 (Cho Boli; Image Credit: Instagram)
According to Chop Boli's friend, the killers did not spare anyone they let into the house.
The people that were there with Chop Boli included his producer, Beerolings, and the
producer's girlfriend, Blessing. The incident was later discovered when Chop Boli's girlfriend
alerted the police after not hearing from her boyfriend for a whole day.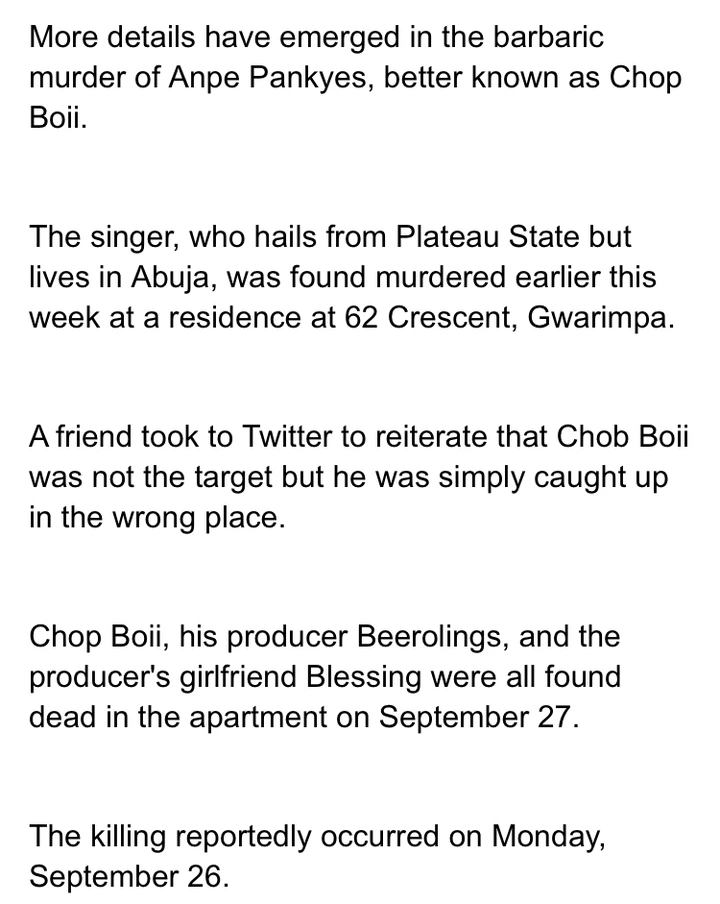 (Image Credit: Linda Ikeji Blog)
According to the report, the bodies of the musician and others were severely mutilated,
and the killers left a message on the wall with their blood.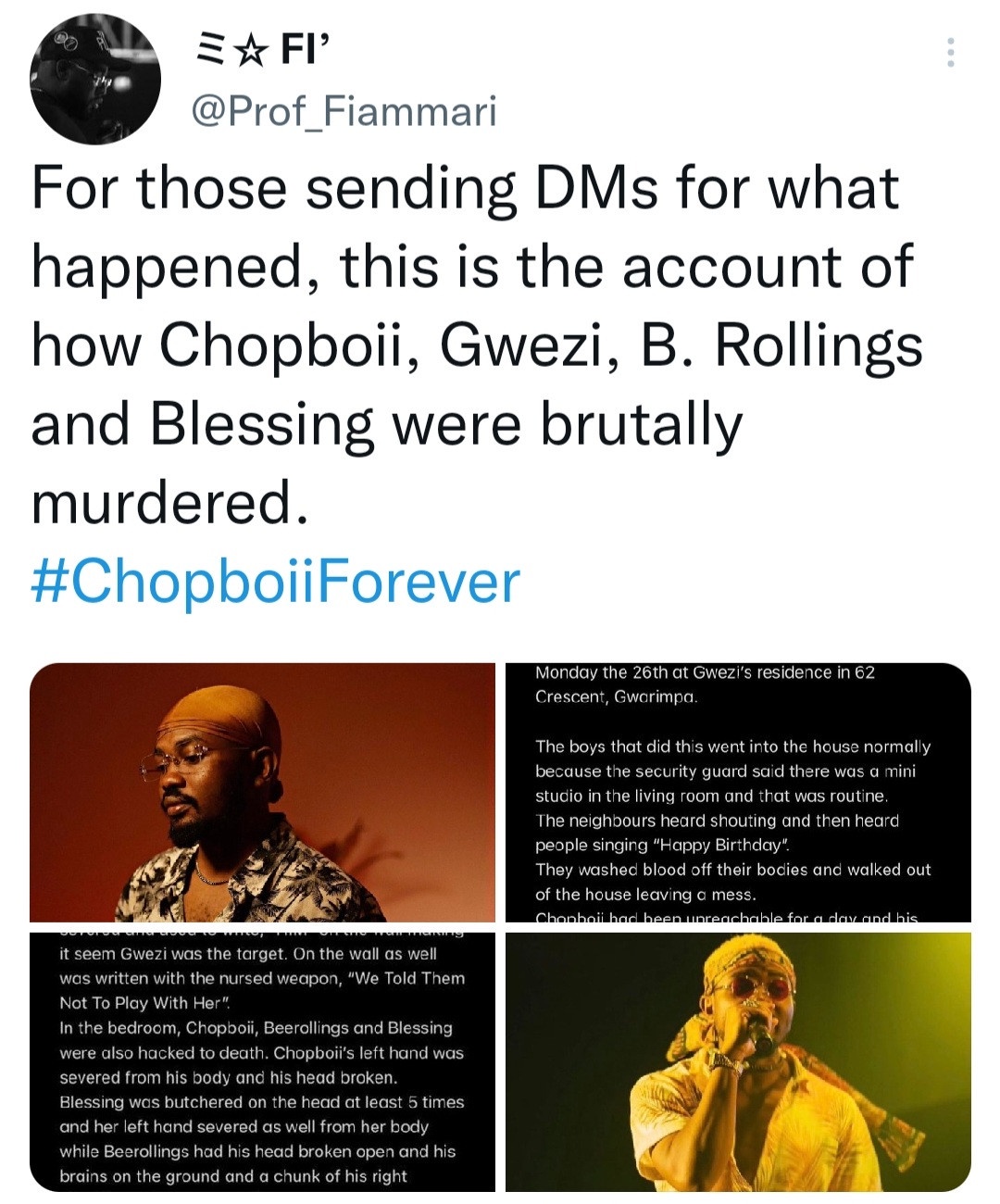 (News Credit: Linda Ikeji Blog)