Check Out Yvonne Jegede Classic Look in Thrilling Displays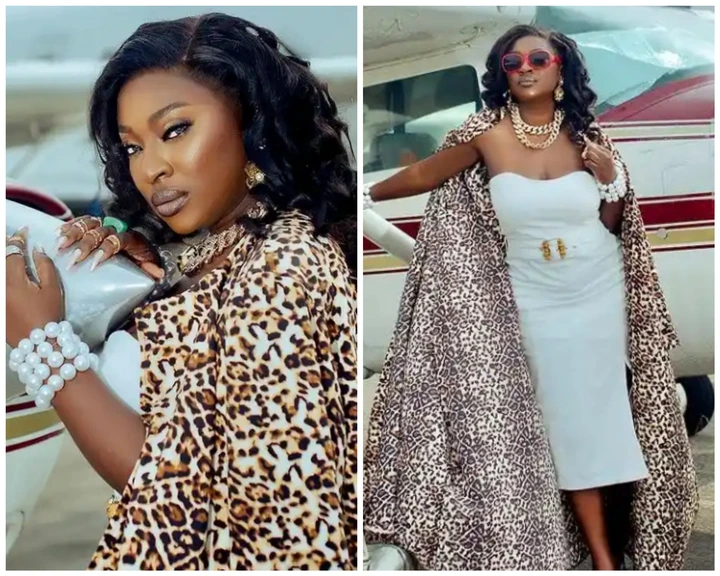 Yvonne Jegede has always portrayed an image of fascinating beauty with her displays
of gorgeousness whenever she post photos of herself on her social media platforms,
the beautiful movie star in a new post looked quite classic as she shared images
of herself looking absolutely adorable in her post.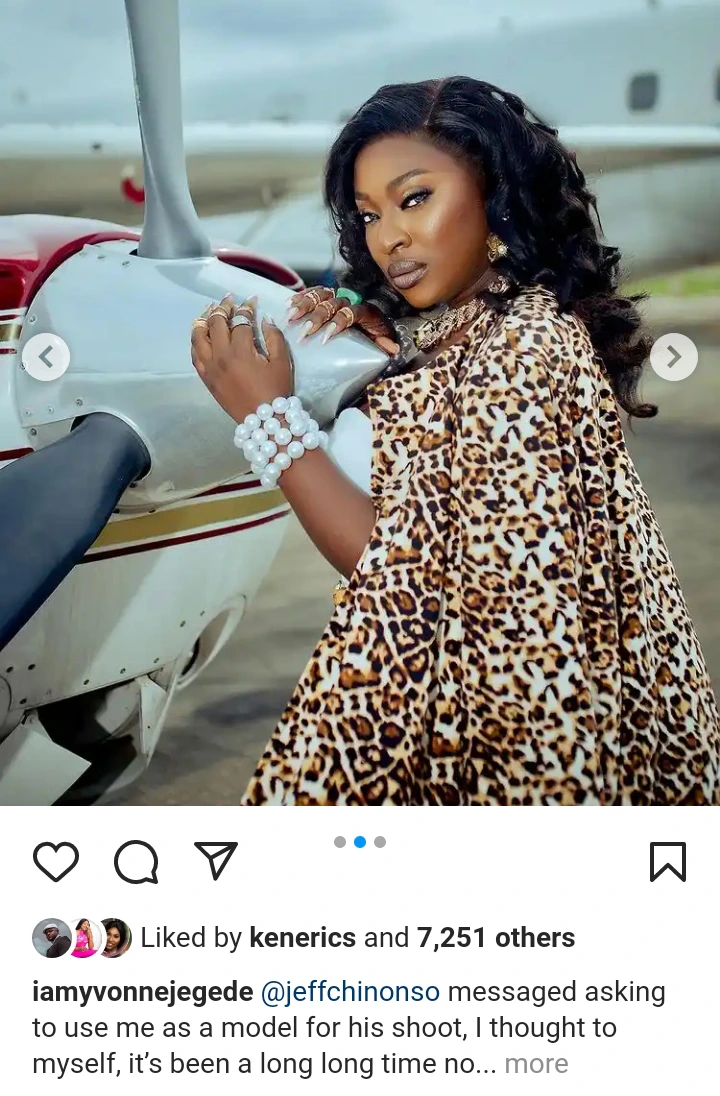 The actress who was posing by a jet showed that she is a typical example of
an ebony gorgeousness, and never fails to show how pretty she has always been
in her display of cute photography, which she had shared with her fans, as she
mentioned that she was contracted to model for a client, and judging from her post,
you can tell that she really did a wonderful job, as her images are just purely fascinating to see.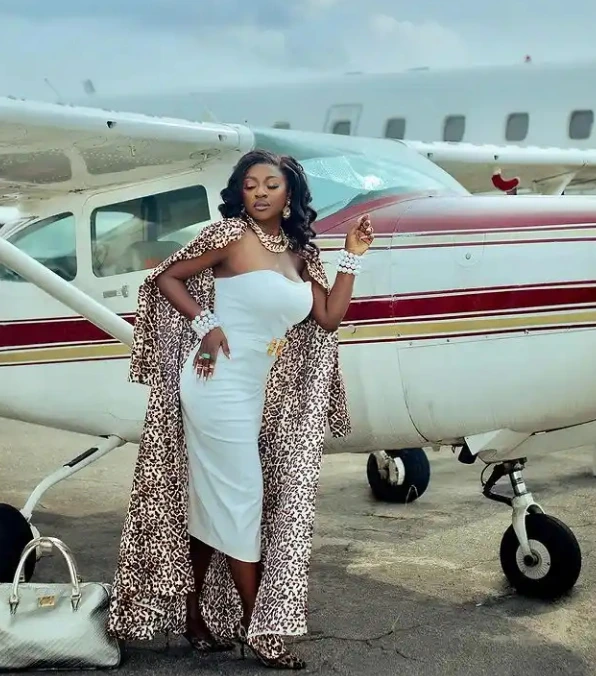 The beautiful mother of one without a doubt is going to be blowing the minds of her fans away
with such gorgeous images, as she has constantly shown that when it comes to portraying
her look, she usually knows how to capture the attention of her fans, with her great sense o
f fashion, which is usually shown in her display whether she is modeling or acting.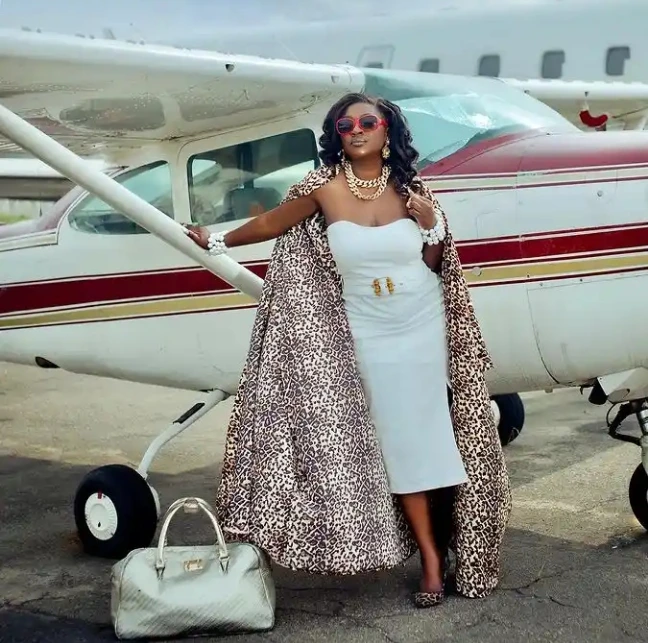 Images credit: Yvonne Jegede Instagram page.