BBN's Angel Smith Stirs Reaction As She Shares New Pictures In Her Fitness Training Outfit.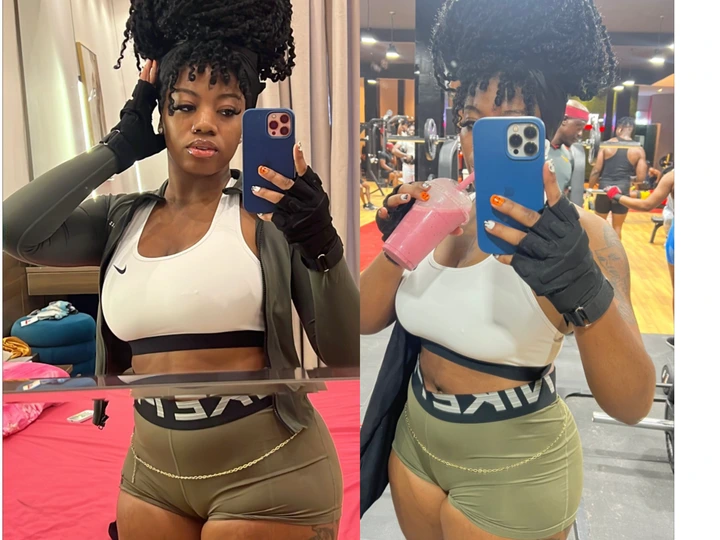 Popular reality TV star, Angel Smith took to her social media account on Twitter to share new pictures
of herself as she shows off her fitness training outfit she has been hitting the gym for the past
few weeks it's obvious that she is just doing it to be fit enough physically not to reduce body weight.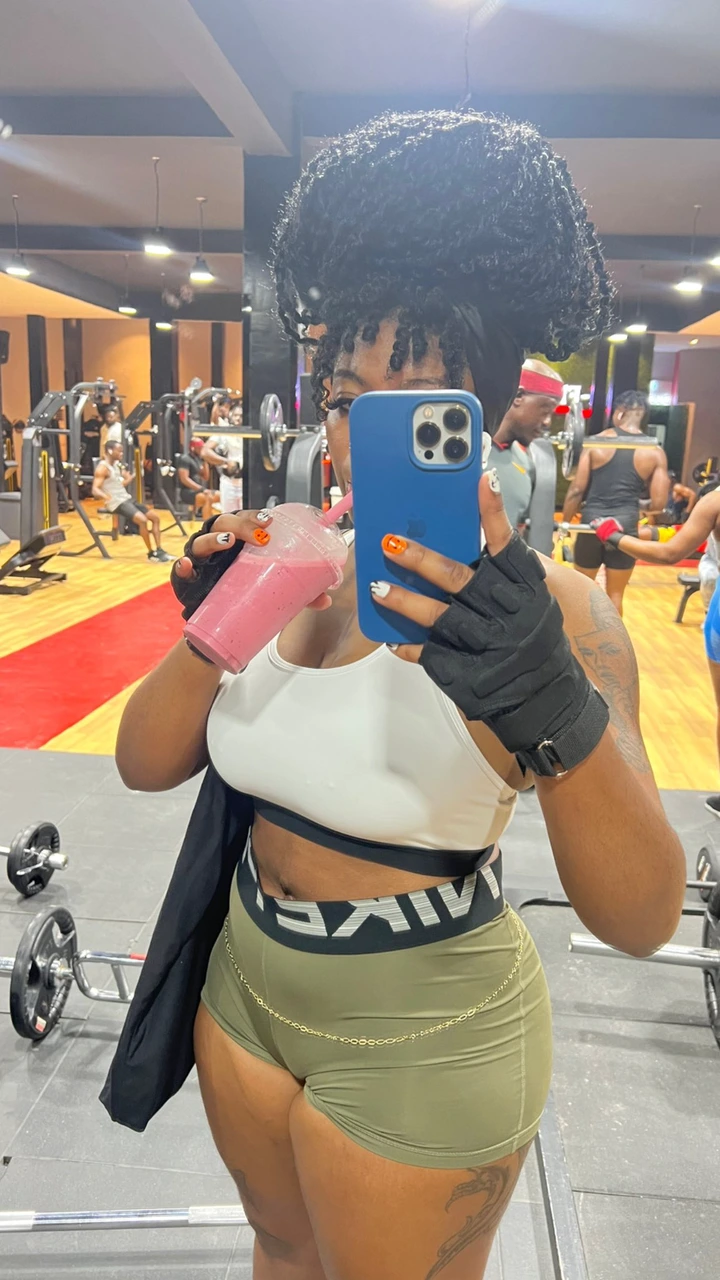 Angel posted these pictures with an interesting caption saying that this is her "this her" picture which
simply means a picture for her crush or whoever wants to know what she looks like now.
It's so hard to figure out if Angel has added more weight over the past few months but she
never stops looking so attractive anytime she shares new pictures of herself in a new outfit.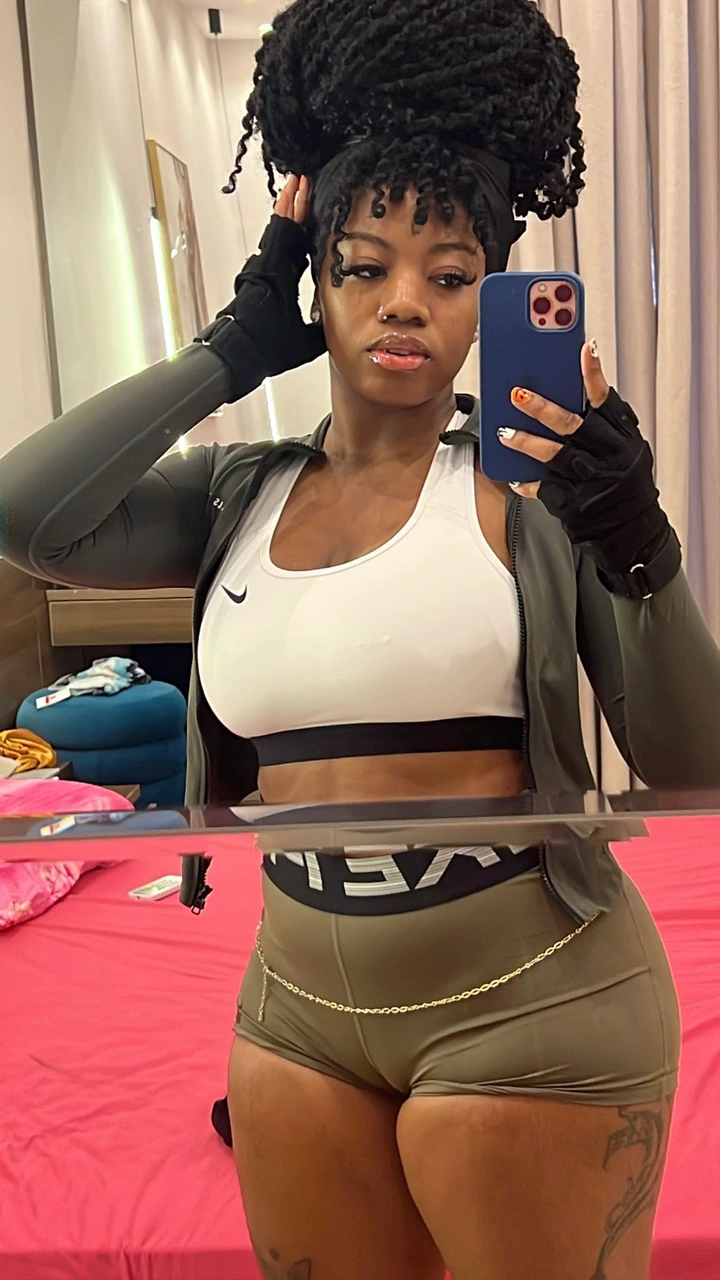 Fans pen down their exciting comments about her newly posted pictures and you might be interested in seeing what they are saying about it.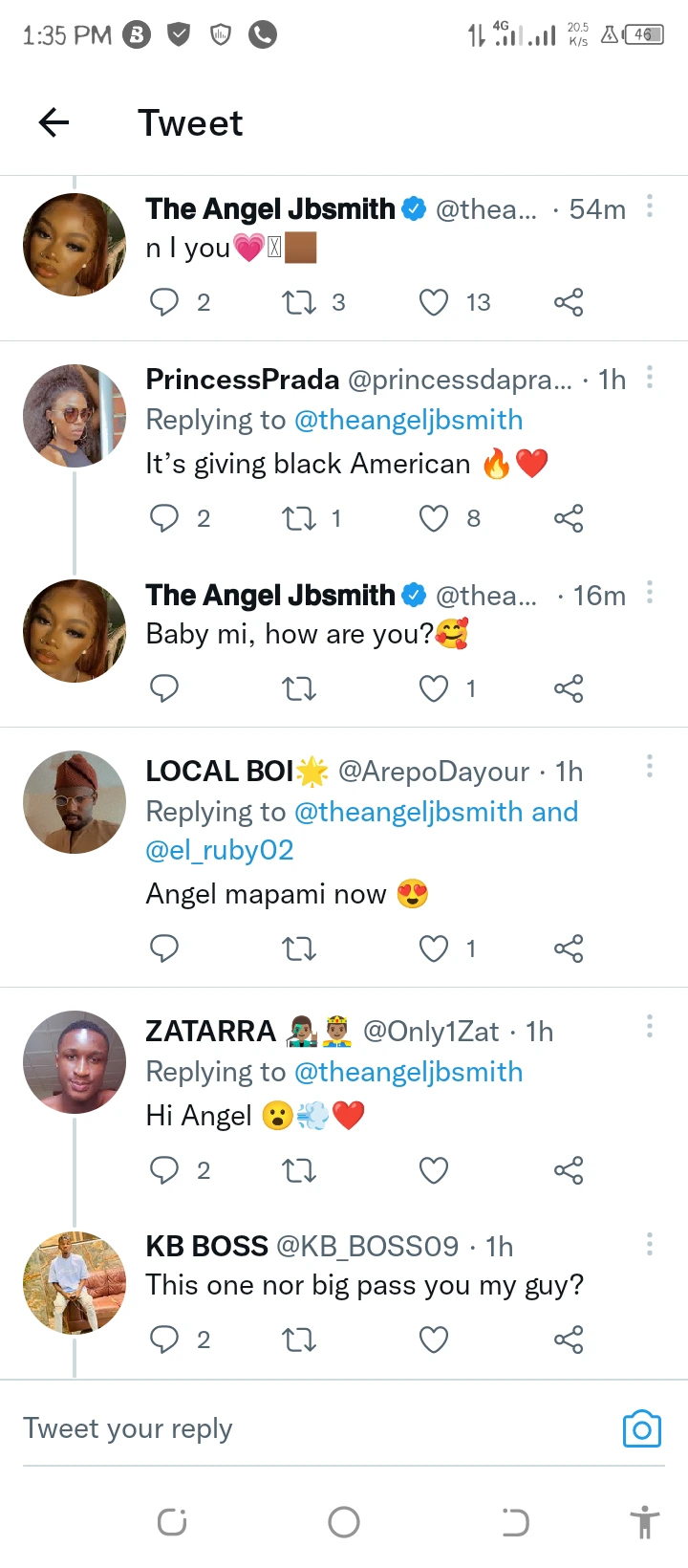 What are your thoughts about this and do you agree that she is still as attractive as ever?