ENTERTAINMENT
Actress Iyabo Ojo's Daughter, Priscilla React As Her Mother Shares New Photos Of Herself On IG
Actress Iyabo Ojo's Daughter, Priscilla React As Her Mother Shares New Photos Of Herself On IG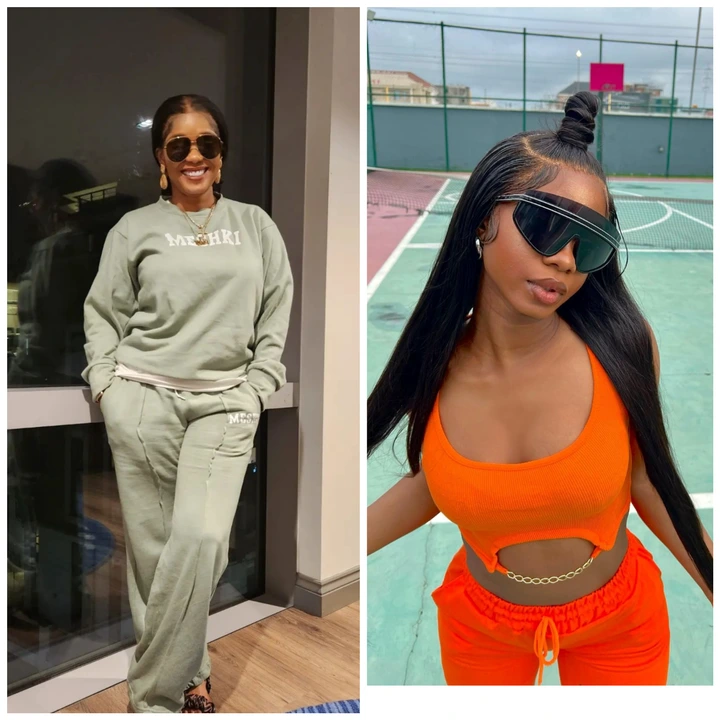 Popular Yoruba movie actress, Iyabo Ojo, has used her latest Instagram post to show off her
beauty to her fans. She is someone who loves to showcase her beauty in different outfits on
social media, and she has done it again by appearing in a nice looking outfit. Her fans who
came across the post, including her daughter, were quick to react as they
made their feelings known towards her post.
On this occasion, she showed up in a lovely hairdo that enhanced her beauty.
She applied nicely done make-up to her face
that matched the color of her skin.
She appeared in a gorgeous looking up-and-down
outfit that looked elegant on her.
She put on a black sunshade with a necklace and
sandals that looked stunning on
her as she took the pictures in a standing position.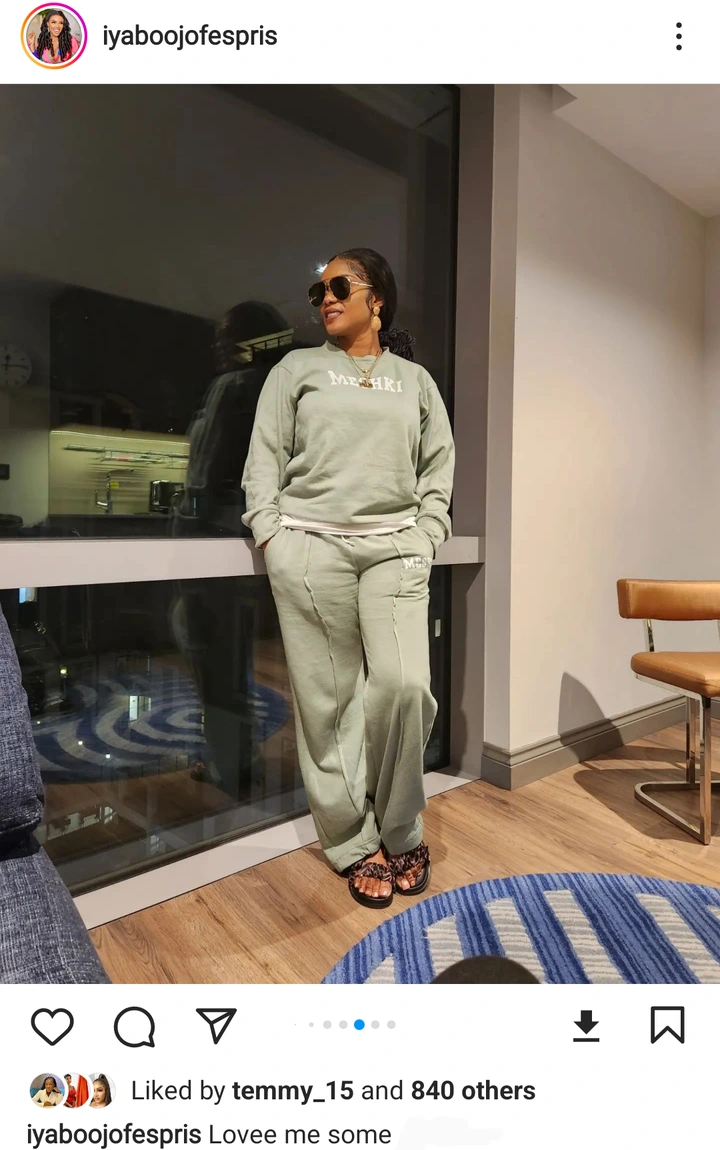 She captioned her post by saying, "Love me some." This caption alongside her pictures
caught the attention of her followers as they reacted to them.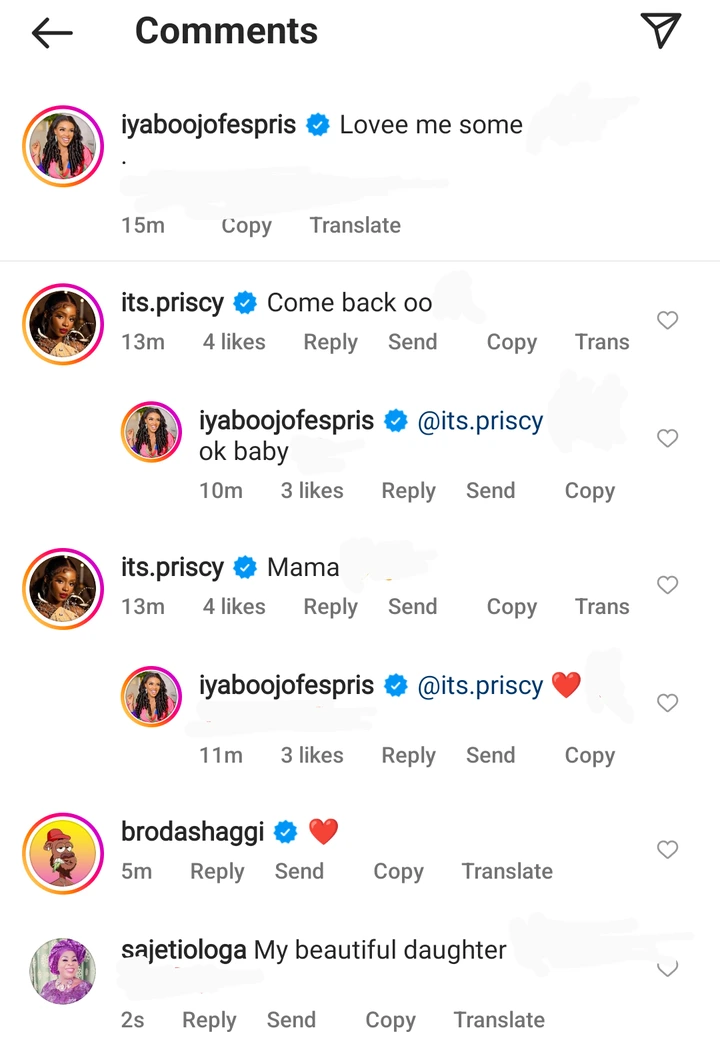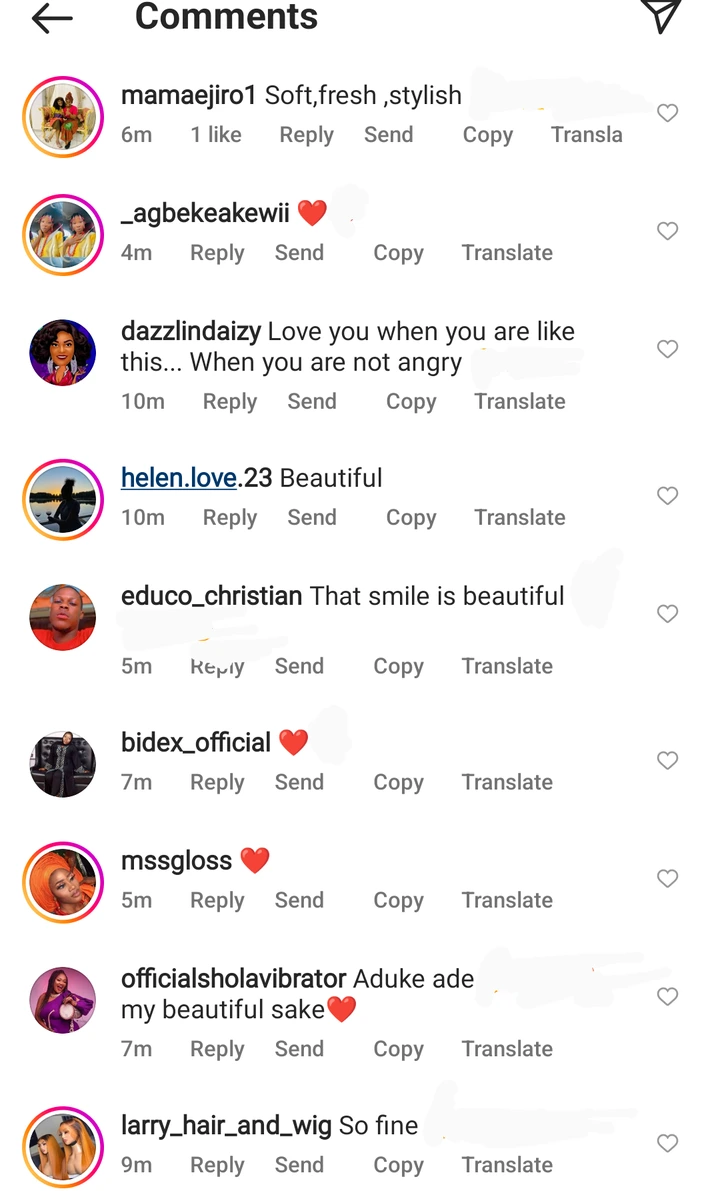 Her daughter, Priscilla Ojo, was quick to react twice after seeing the post by saying, "Mama,"
while she said, in her second reaction, "Come back." These reactions show that she
appreciates her mother's new post with her positive comments.
Do you find naijasetmp3 useful? Click here to give us five stars rating!
---
No one has commented yet. Be the first!
You must be logged in to post a comment.