Actress Iyabo Ojo remembers plane crash incident 16 years ago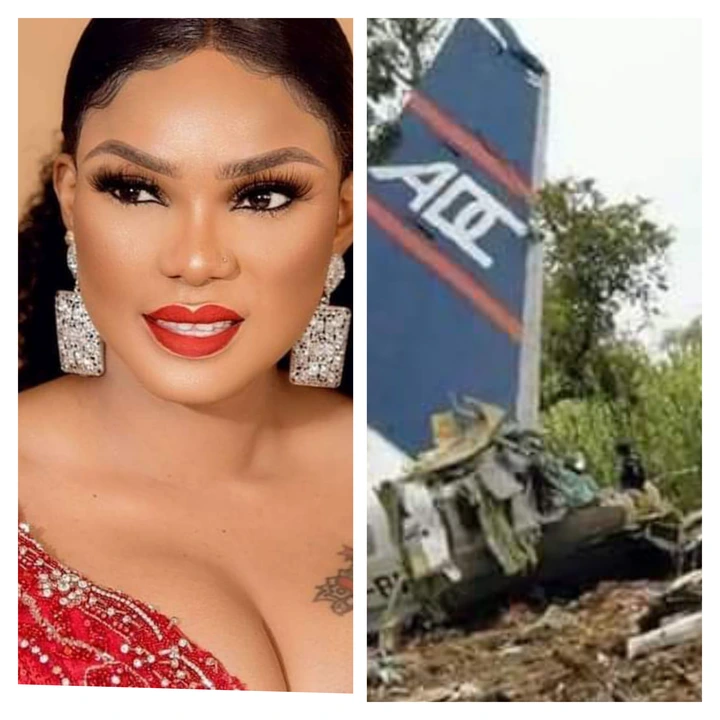 Nollywood actress Iyabo Ojo recalled on Thursday that she survived a plane crash exactly 16 years ago.
She took to her Facebook page to share her survival story with fans and asking them to help her thank God for her safety.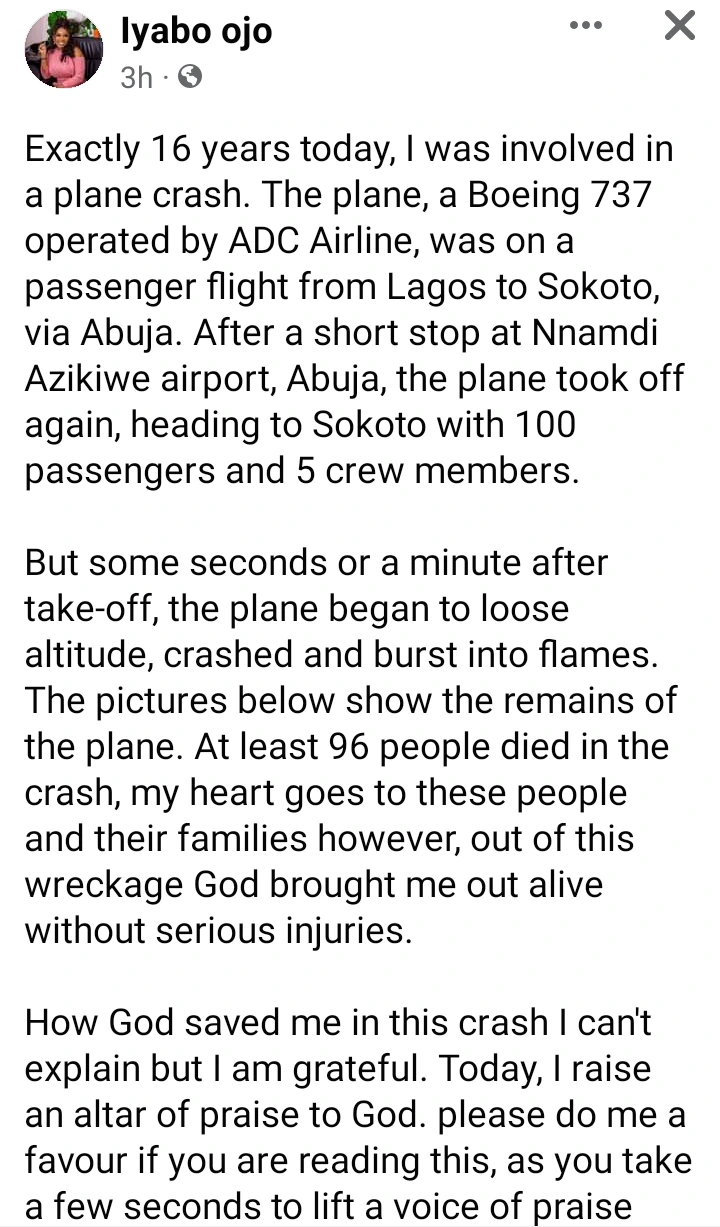 Dana Air crash
The ill-fated plane was the Boeing 737 that was runned by ADC Airline. It had 100 passengers onboard and 5 crew members on its way to Sokoto.
The plane crash landed and burst into flames killing 96 passengers and injuring others. Actress Iyabo Ojo was among the survivors.
She survived without any serious injury from the crash that is why she is remembering the incident that occured 16 years ago.
Reactions from fans
Many fans were happy that she survived the inferno and they thank God for sparing her life in a crash that claimed 96 lives.
Some however felt that she opening old wounds that are long gone.