ENTERTAINMENT
Actor Ibrahim Chatta Stirs Reactions As He Shows Off His Beautiful Wife To Celebrate Her Birthday
Actor Ibrahim Chatta Stirs Reactions As He Shows Off His Beautiful Wife To Celebrate Her Birthday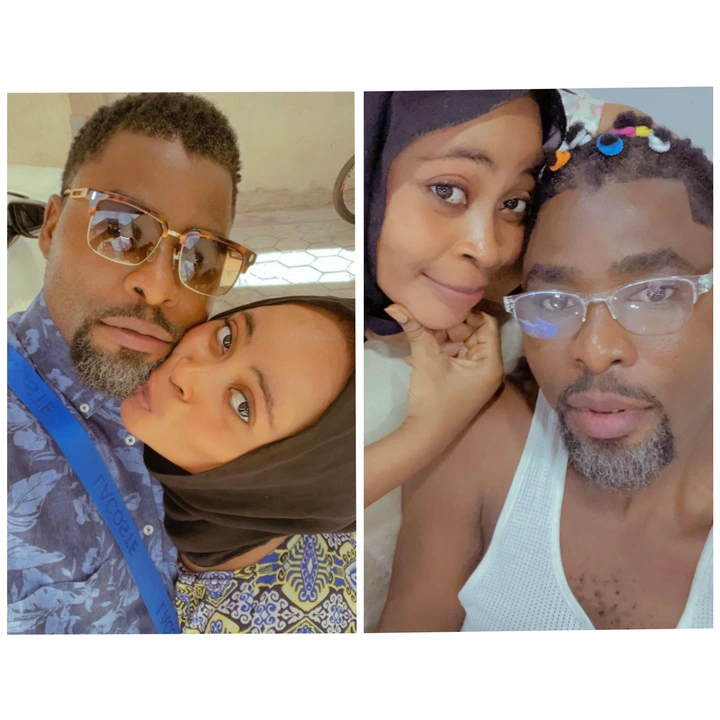 Popular Yoruba movie actor, Ibrahim Chatta, has used his latest post on Instagram
to celebrate his wife with sweet words on her birthday. He revealed his gratitude
to God for making him have someone like her as a wife. He followed up his statement
with a series of loving-up pictures of himself with his wife. Many of his fans, including
some of his celebrity colleagues, could not hold their nerves as they reacted quickly on his page.
In his newest post, he looked very excited and all smiles around his wife, as they shared a warm
hug and a peck together. He put on a lovely sunshade with a nice looking haircut that looked
good on him. His aim of sharing the pictures is to celebrate his wife, who is turning a year older.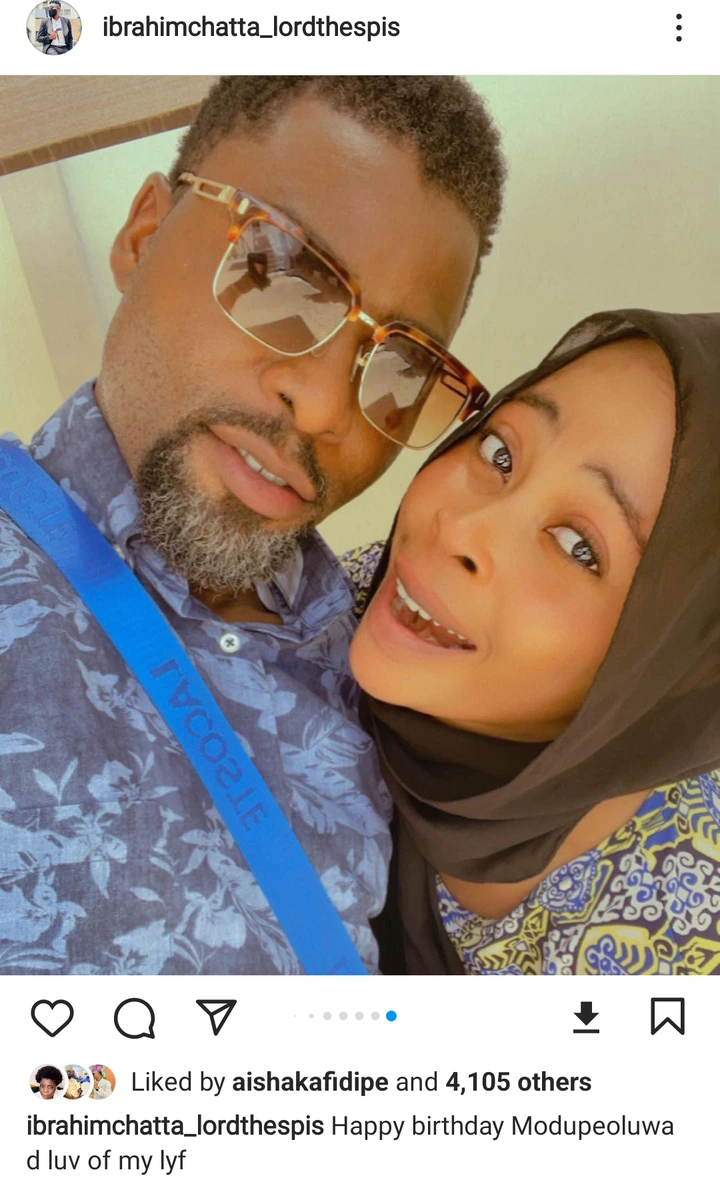 He captioned his post by saying, "Happy birthday, Modupeoluwa, the love of my life."
This caption and her pictures caught the attention of his followers
as they expressed their opinions on them.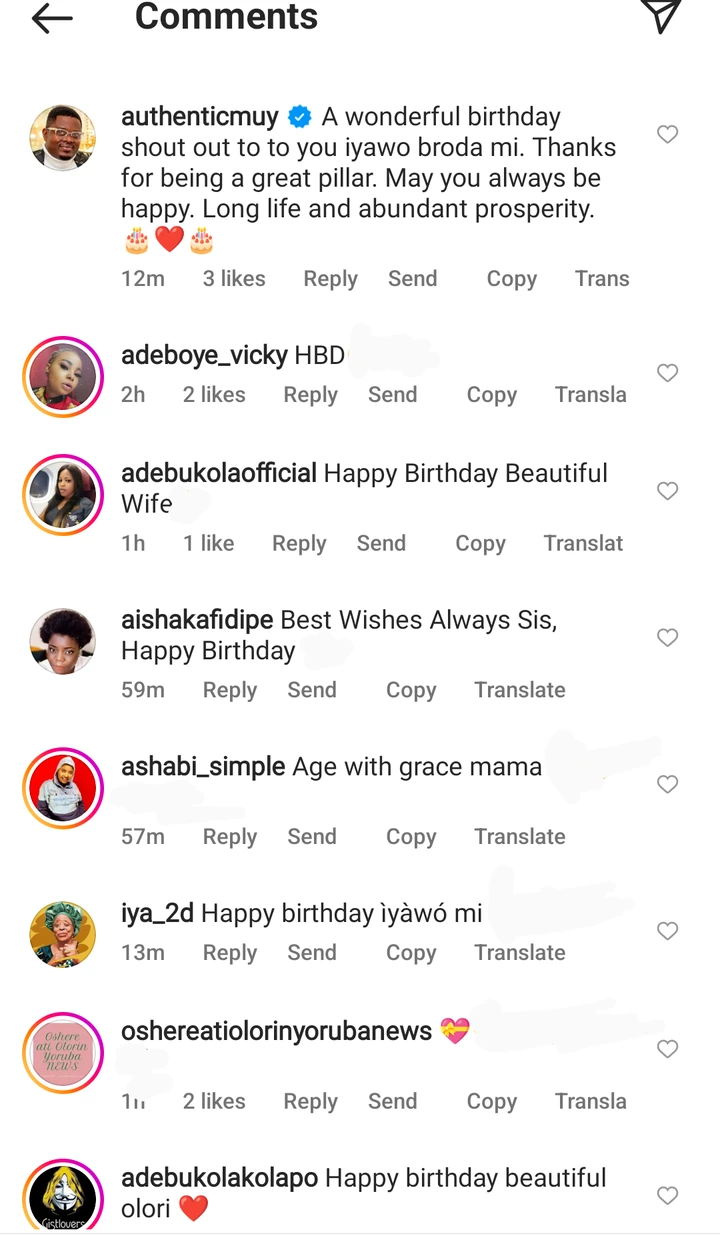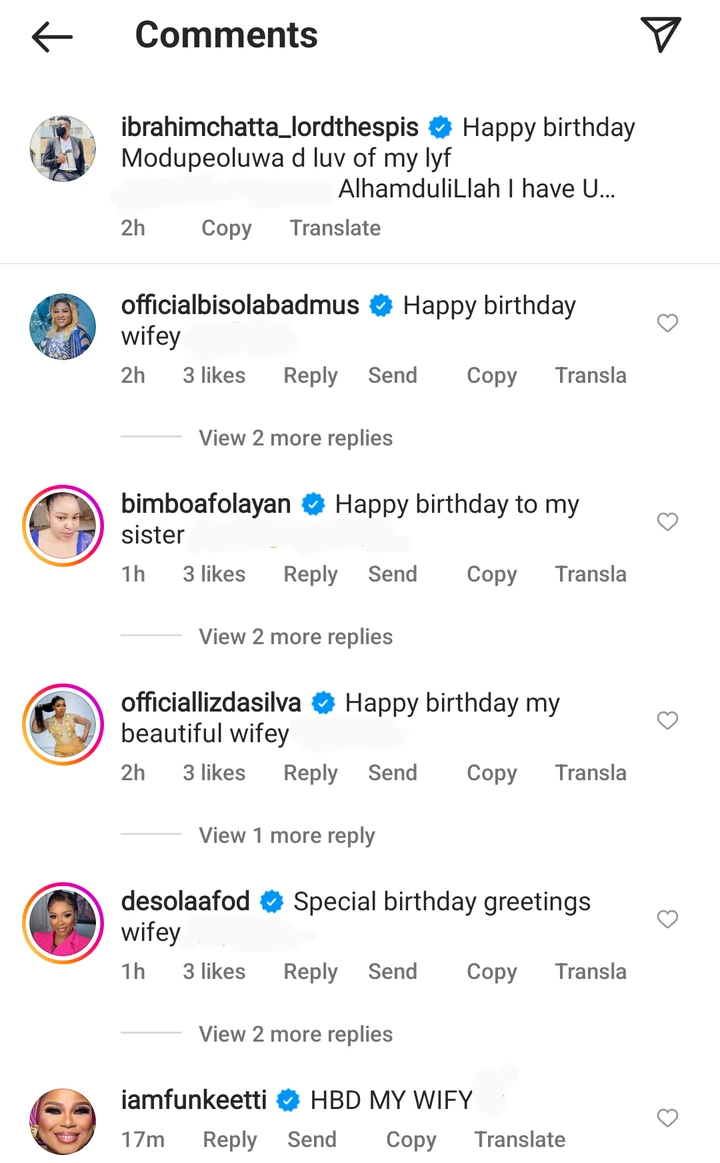 Upon seeing his post, Yourba movie actress, Bisola Badmus, reacted to it by saying, "Happy birthday,
wifey." Bimbo Afolayan reacted by saying, "Happy birthday to my sister." Liz Da-Silva reacted
by saying, "Happy birthday, my beautiful wife," while actor Muyiwa Ademola also reacted by
saying, "A wonderful shout-out to you, my brother's wife. Thanks for being a great pillar.
May you always be happy, have a long life and abundant prosperity." These lovely reactions
show that the actor is well-appreciated among his movie colleagues, which prompted them
to wish his wife a happy birthday with sweet words.
Do you find naijasetmp3 useful? Click here to give us five stars rating!
---
No one has commented yet. Be the first!
You must be logged in to post a comment.