A Lot Of The Comedy Skits We Watch Online Are Basically Objectifying Women- Fr Kelvin Ugwu.
Fr Kelvin Ugwu, a Nigerian Catholic priest, has taken to his official Facebook platform to write about
the nature of the comedy skits that Nigerian skit makers publish and how it affects the society.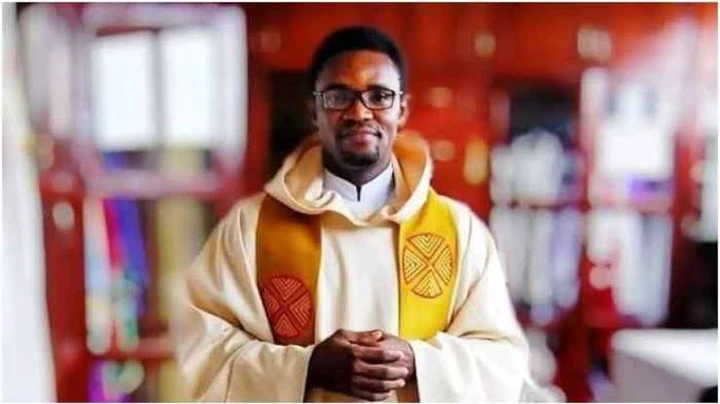 Photo Credit: Punch Newspaper
In his post, the priest made it clear that most of the comedy skits we watch online are basically
objectifying women, and most of the skits are either about big breasts or big buttocks,
citing that it used to be music videos that display such an image, but the comedy videos have taken over.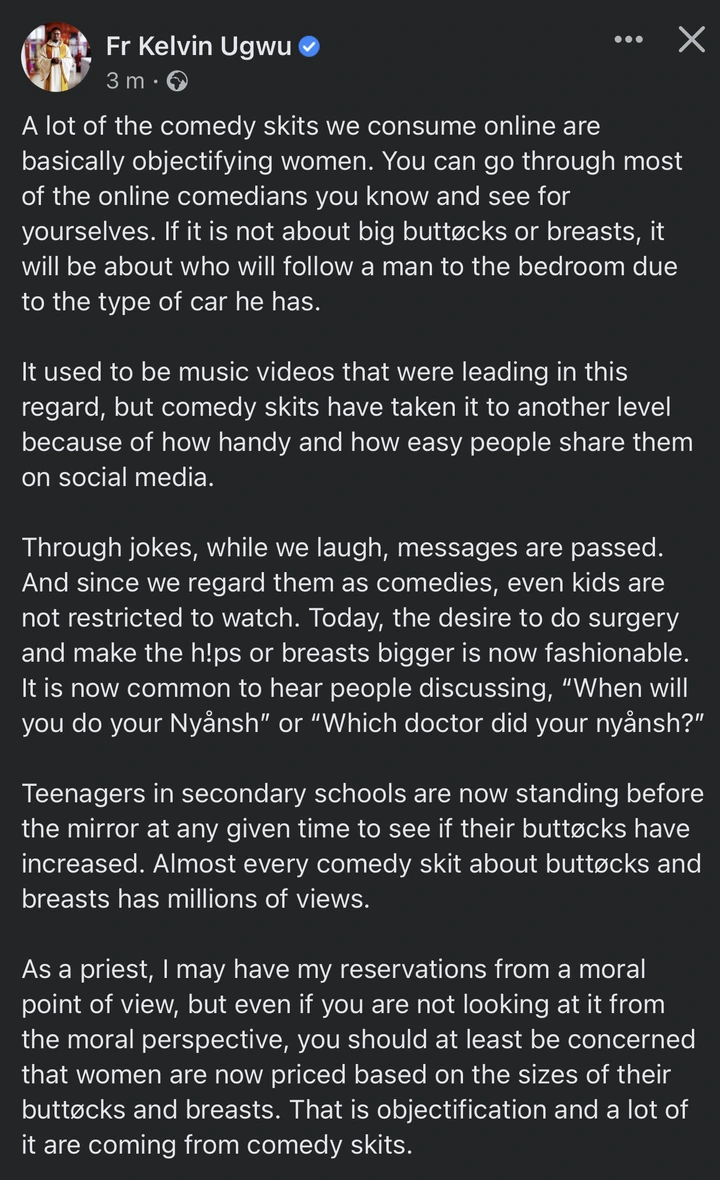 More so, he also noted that although these videos are meant to make us laugh, it remains unrestricted, and as we watch them, it sinks into our memory and directly or indirectly affects us.
Finally, the priest urged Nigerians to be concerned that women are now being priced based on the sizes of their buttocks as well as their breasts, and these are objectification, and a lot of it is coming from the comedy skits.